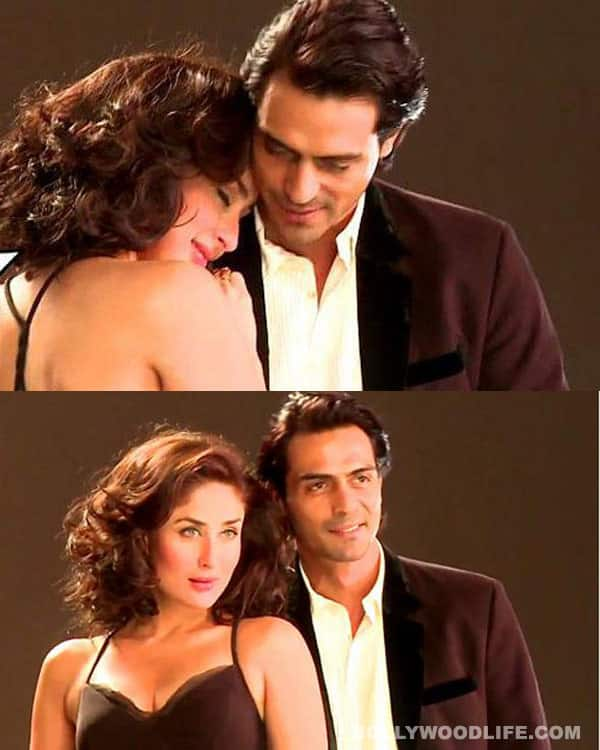 It is not difficult to imagine how prominent the role of a male actor would be in a woman-centric film titled Heroine. What exactly then is Arjun Rampal doing in the film, we wondered. The sexy former model has safe answers to some stinging questions
Arjun Rampal has often been accused of being wooden in front of the camera, but the hunky star proved everyone wrong with his commendable performance in Rock On!! and even went on to bag the National Award for his role in the 2009 film. And now Arjun is playing a superstar in Madhur Bhandarkar's ambitious Heroine, starring Kareena Kapoor in the lead role. Many feel that Arjun's character in the film is secondary, and that Kareena will steal all the thunder with her remarkable acting skills.
Why then did Arjun decide to do the film at all? Did he intentionally choose to play second fiddle to the highly lauded Kapoor gal? "When I was approached for this one, I did feel that in a film about a heroine, what would a guy actually do? However, the part of the superstar that I am playing in the film came across quite nicely. Moreover, Madhur Bhandarkar and I have wanted to work together for a long time. Madhur is really capable of handling a subject like this. I didn't have to think much about just my own character, since the film is not about one particular individual," said Arjun in an interview to a daily.
The former model has been paired with Bebo before in the 2010 film We Are Family, but this time around, in Bhandarkar's film, the duo will portray a different kind of relationship. "Kareena Kapoor and I have always got along really well. I am excited about the fact that the love story between the characters played by Kareena and me is very different. Actors do say this all the time, but when you watch the film, you will see that for yourself," added Arjun.
Okay then, in all probability Arjun will be doing some 'acting' indeed in his forthcoming release. We hope that he won't wear the same (in)famous deadpan expressions he's known for, but must have worked hard to manage to look and act the part. "I have not really based my character on one particular person and have brought in various characteristics from different people. Some of these characteristics may actually be even mine," explains Arjun
Now that is a smart explanation indeed. So if you catch Heroine this weekend and see Arjun not playing the character as well as you would have expected, or find some glaring inconsistencies in his 'acting' ( if he manages to do that), just remember that he's only being himself, all natural, even if reality is quite different. Never mind, Arjun, we understand your novel approach to acting. Hopefully the entire world too will know your methodology real soon. Till then, all the very best!