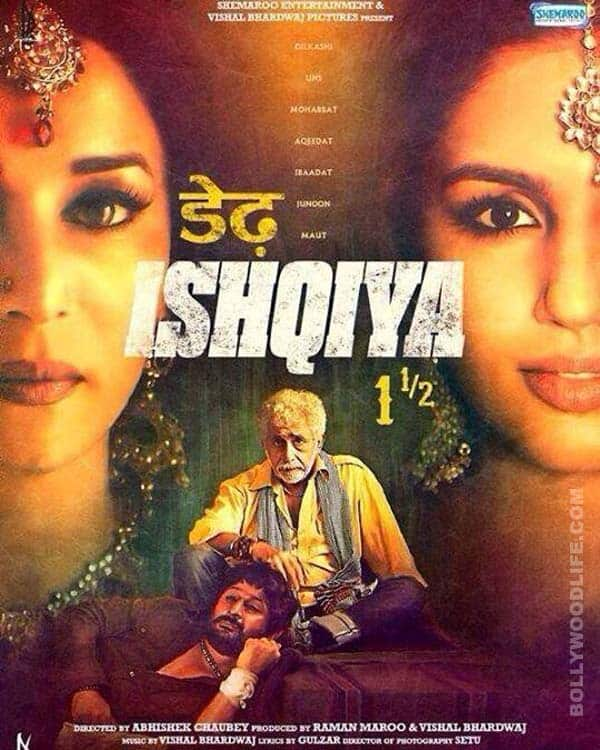 The newly appointed CEO of the film certification body was unhappy with the makers of the Madhuri Dixit Nene starrer film for not following his instructions. Read on to know what did he demand in return from the filmmakers…
Dedh Ishqiya makers are under the scanner once again. This time they have been pulled by CEO of Central Board of Film Certification (CBFC), Rakesh Kumar. After resuming post recently Rakesh checked the latest release Dedh Ishqiya, and discovered that they had not followed the rules as directed. Rakesh had asked the makers of the Dedh Ishqiya to blur two scenes – one, where he visits the brothel and second, where he is making love to Huma Qureshi. Obviously, that wasn't done and that's when Rakesh got furious, threatening to sue the makers.
Vishal Bhardwaj on his part, first blamed the faulty lighting of the hall and then admitted to a technical glitch from their side. The board has asked for a full fledged report on how the fault happened and why nothing was done to rectify it sooner. The filmmakers have promised to delete those scenes from across all theaters within the next 48 hours. Even in the past, films like Bhaag Milkha Bhaag and Mumbai Mirror have defied CBFC rules but it seems that the makers of the Ishqiya sequel don't want to take any risks.
We as audience, can only hope that Rakesh Kumar loosens up a bit and gives the filmmakers a little more space. Right now, he is reminding us of a constantly nagging wife…Wink!