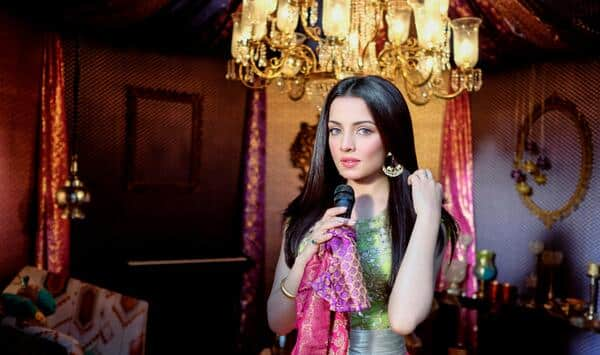 The Janasheen actor who is known for her social awareness in the film fraternity recently stepped out to rescue a baby elephant. Read to know the full story…
Celina Jaitley wants an MLA behind bars! Reason: the MLA inflicted atrocities on a baby elephant named Sunder. The MLA in question is Vinay Kore and Celina has joined hands with PETA to rescue the abused animal. She has registered a police complaint against MLA Vinay Kore on PETA's behalf for treating the elephant with inhuman cruelty.
PETA was alerted about Sunder's (the elephant) situation a while back. The poor animal had been dealt deep wounds. It was also tethered with iron chains for a long time. Celina decided to fight for Sunder's plight in the court of law after hearing recurring reports of the abuse it was subjected to. The No Entry actor was deeply stirred by the saddening incident and said, "I just could not take the constant flow of merciless evidence of Sunder's state pouring in from our brave undercover investigators of PETA India. Sunder's plight is heart rending, we are such hypocrites. On one hand we worship the elephant and on another we rip our God's creation piece by piece so mercilessly and brutally. The irony in Sunder's case being, he is tortured to be trained to work for God's own house. I am sure Gods are angry too. We had to do something and we did it. This is my way of devotion to Lord Ganpati.
The Police authorities have booked the MLA under violation of Section 11(1)(a) of The Prevention of Cruelty to Animals (PCA) Act and Section 42 of the Indian Wildlife Protection Act. For now Sunder will be relocated from Kolhapur to a rehabilitation centre in Karnataka. We are happy with by the efforts taken by the gorgeous actor to voice the plight of animals who can't fight for themselves in courts of law. We look forward to the amazing actor do some more terrific work for the society!