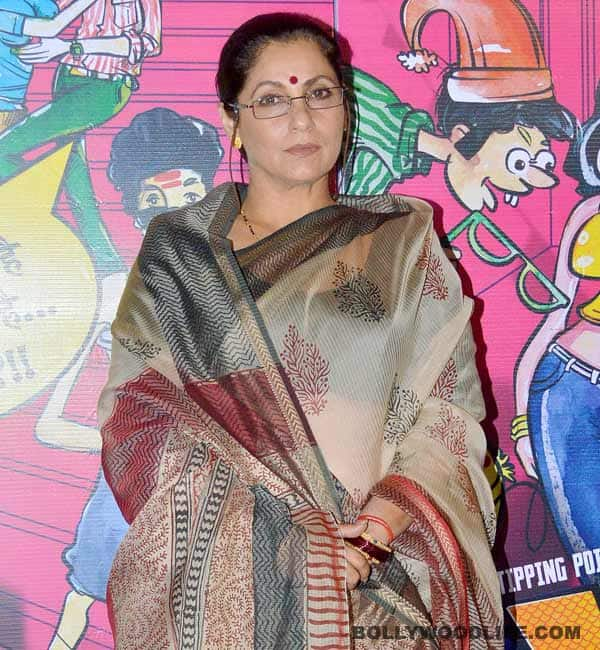 The veteran actor ditched the promotional event of her forthcoming movie What The Fish! when she got to know about the presence of the controversially colourful babes at the do
Poonam Pandey and Rakhi Sawant were supposed to make their fiery presence felt at the promotional party of Dimple Kapadia's forthcoming releases What The Fish! Though it defeated our logical thinking and we could not help but scratch our head imagining what exactly Poonam and Rahi-who are not part of the movie-will be doing at the party. The makers of What The Fish! were of the opinion that the presence of the bombshells will make the event look more exciting and will also boost the publicity for the film. But things did not turn as exciting as they were though they would.
When Dimple Kapadia got to know about this fun party she simply refused to share the dais with Rakhi and Poonam. We thinks the veteran star did a right thing by keeping herself miles away from the shady get together where Rakhi Sawant was seen flaunting a tattoo carved on her bosom and Poonam Pandey stripped down to a jhataak golden bikini to showcase her not so desirable posterior!