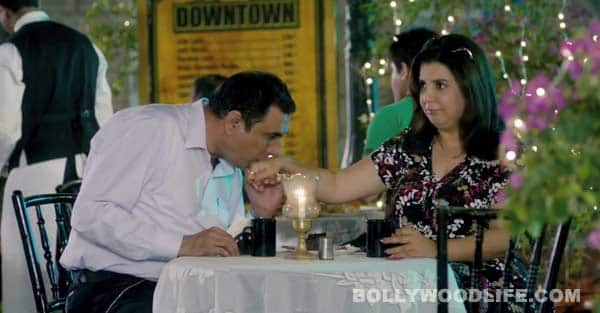 When Bela Sehgal dragged Farah screaming and kicking to the sets of Shirin Farhad Ki Toh Nikal Padi, there was only one condition
Farah Khan was horrified when she heard that Bela Sehgal wanted to cast her as Shirin Fugawala in Shirin Farhad Ki Toh Nikal Padi. The only comforting fact for her was that it was opposite dear friend Boman Irani. But there lay a catch too – a kissing scene!
"Bilkul nahi! I will do the film only if you remove the kissing scene," Farah put her foot down after reading the script. Ooops!
Now that was tricky and for a long while Farah kept getting those li'l nudges saying, "Kar lo, na (Do it, no)," from the makers. But FK was adamant.
"I would never do something on the big screen that will make my husband uncomfortable or will scandalise my children. Moreover, I am very prudish. I have never used a kissing scene in my own movies!" the debut actor revealed.
With no option left, the smooch had to be dropped from the script. 'Coz though SFKTNP could do with a kiss, it would have to be without Farah Khan. Right, Bela?