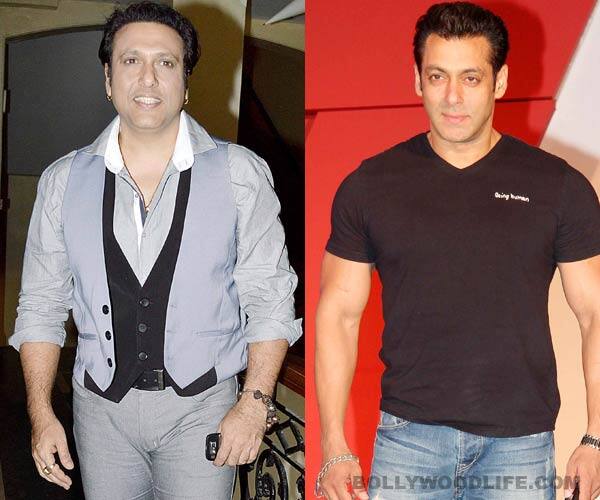 The veteran actor who shared screen space with Sallu in Partner was approached by the Dabangg dude for his film. But he refused the offer. Read on
It's old goss that Salman Khan will be producing the remake of Mahesh Manjrekar's Marathi film Shikshanacha Aaicha Gho in Hindi. Will the Jai Ho actor be a part of the film? Apparently, he has a guest appearance in the film. But what else we've learnt is that Sallu had approached Govinda to play the protagonist in his film but the veteran comedy actor refused the Dabangg dude's offer! So why did he refuse his Partner co-star? Don't jump to conclusions and all's good between the two. The reason is very plain and simple- Govinda did not like the script which is why he refused to do the Hindi remake of Shikshanacha Aaicha Gho.
On being asked about it, Govinda says, "I had said no to the offer four years ago. I had told Salman about it (not liking the script). So he said he would get the script altered and have it sent again to me. And the script did come back to me, but I didn't find anything changed. I informed Salman about the same and then he just asked me to take whatever decision I deemed fit. That's it."
Salman confirms the same, says, "I approached Govinda but he refused it, seriously. For the last three years I have been after Govinda to do the film but he said that he didn't like the film."
Reportedly, Paresh Rawal will now be playing the protagonist's role, which was first offered to Govinda. The film revolves around a father's quest to see his son perform well in school. Keep watching this space for more updates about this film!