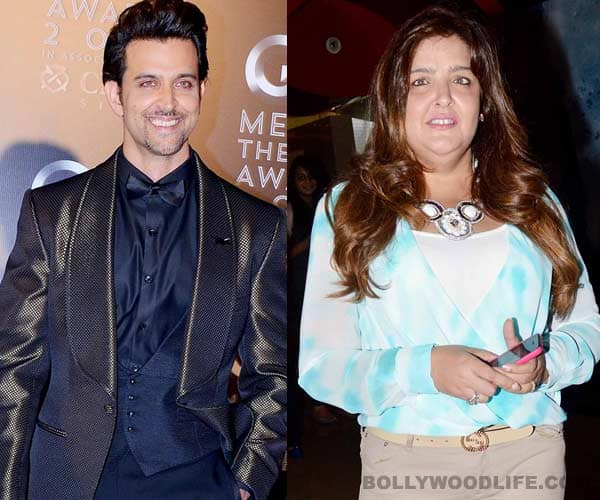 The brother-sister duo surprised their daddy dearest on his birthday by gifting him a book 'written' by Hrithik's sister Sunaina. But the surprise was more that Senior Roshan's present was just a dummy book – the real thing is not done yet!
Rakesh Roshan's birthday bash became the talk of the town for two reasons – daughter-in-law Sussanne Roshan's early exit from the party and the book that was gifted to the Krrish 3 director by son Hrithik Roshan and daughter Sunaina Roshan. While the whole Sussanne-leaving-early episode grabbed eyeballs and media noise, this time it's the second reason that has caught our attention. Here's why: Sunaina wanted to surprise her dad on his birthday by gifting him the autobiographical book she wrote, we are told. And only Duggu and mom Pinky Roshan knew about it. While much has been written about the book itself and how everyone at the party was touched by the gesture, we found out something that had us in fits of giggles. Apparently the 'book' that was the birthday present was a dummy; the real thing is still in process, still being written, and needs some major editing, we are told. Which means that it will not be in stores in November as Sunaina announced, unless someone does a rush job of it. The grapevine says that the publisher – who is a Bollywood fan – was so excited that it would get so much starry attention, that the book was 'released' at the do, though no copies were available for anyone to look at. How much of this is true, we are not sure, but it makes for a good story.
But then, be it negative or positive, any publicity is always good publicity, especially in B-town matters, hai na? And with Krrish 3 just around the corner, the Roshan khandaan wouldn't miss a chance to revel in the limelight, no matter for what reason. But we just hope all the controversies – from Hrithik's marriage being shaky to Priyanka Chopra-Kangna Ranaut cat-fighting and now Sunaina's dummy book surprise – do help the film. After all, the stakes are very high and none of the Roshans would want their efforts to go in vain!
As for the book – November seems like a bad time to release it, coz all eyes will be on Krrish 3!