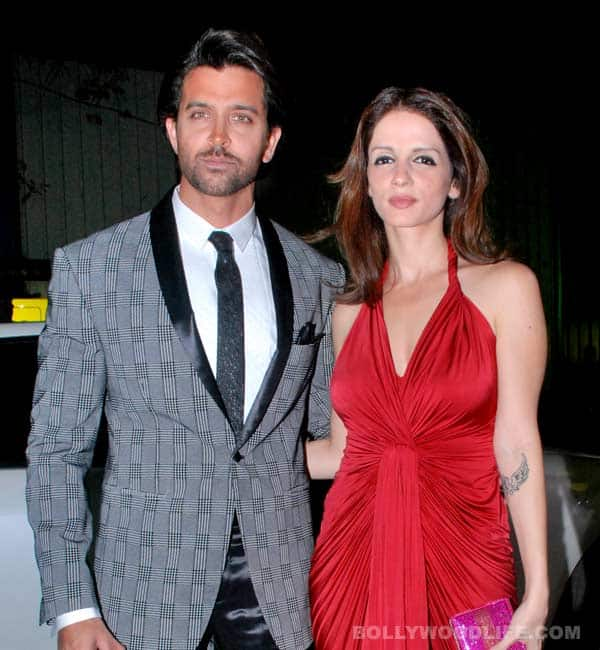 Though Bollywood's loved couple has parted ways we heard reports of the actor and his ex-wife checking out flats in the same building
Hrithik Roshan and Sussanne Khan may have gone their separate ways in life but the two continue to share similar interests in some places.
We heard reports of the estranged couple scouting for flats in Pune and that the two apparently looked at houses in the same building. Sussanne has even bought a flat in the building. A source reveals some details about the flat ex- Mrs Roshan bought, "It is a luxury apartment building with the theme of rainforests. It is likely to get ready soon."
While Hrithik has also checked out the place he is yet to make a purchase. But given that his ex has already bought a flat in the building chances are that Jr Roshan will be looking around a bit more.