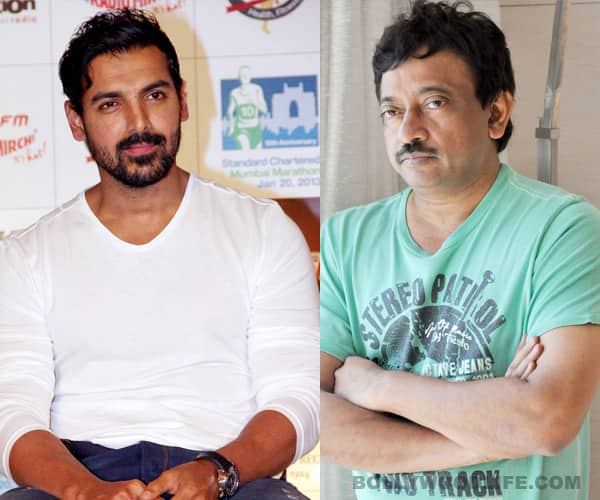 Keen to make an impression not just as the sexy hunk of Bollywood, John Abraham is looking for projects that can offer him scope to showcase his acting skills too. Why then did he refuse to team up with Ram Gopal Varma for Satya 2?
John Abraham might be the chick-magnet with his hot bod and charming persona, but the Dostana star is desperate to make his mark as an actor too. The 40-year-old has chosen some hatke films like No Smoking, Aashayein and Water. Though these films did not receive the box office success some of Johny boy's masala potboilers enjoyed, it showed that the good looking star was ready to experiment with his roles. But the recent news of John's exit from Ram Gopal Varma's sequel to the cult classic Satya made us raise our eyebrows.
We know that John is playing the role of a Mumbai gangster Manya Surve in the forthcoming thriller Shootout At Wadala. But we think RGV's Satya 2 too could have given an edge to John's portfolio. Why then did the hunk refuse the film.
A little birdie tells us that John was actually enamoured by the offer of revisiting the iconic characters of Satya and Bhiku Mhatre but later when he realised that the sequel has no link whatsoever to the original film, he decided not to be a part of it.
We think John might have realised a bit late about Ramu's ability to convert some cult classic productions into unapologetic duds. Remember what he had done with the iconic Sholay by turning it into Aag?