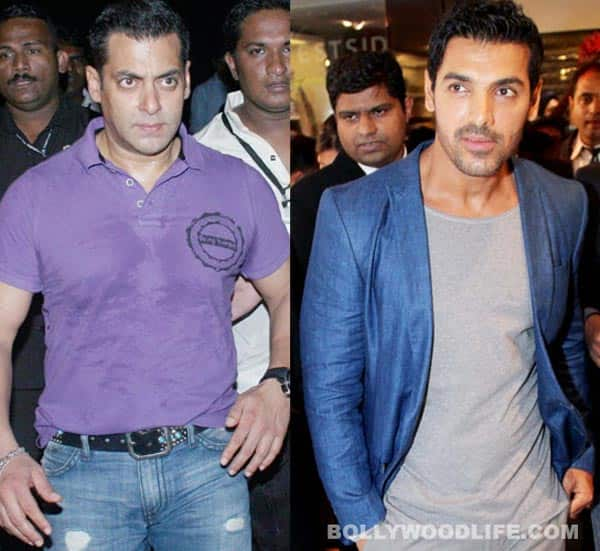 Is it a face-off between John Abraham and Salman Khan
A defensive John Abraham went on an attack mode recently at an event, and called Salman Khan's Tiger act fake and unreal! John and Salman never really got along well, the two shared icy vibes ever since the Rockstars concert fight way back in 2006. And just when the there seemed to be some warmth seeping in, this rivalry just got a reboot after John who is playing a RAW agent in Shoojit Sircar's Madras Café took potshot at Sallu's act in Ek Tha Tiger.
At a recent press conference of Madras Café, John got very uncomfortable when he was asked if he would be seen in any larger than life action sequence like his contemporaries. John went on to vehemently clarify that he won't be flashing his six-pack abs or do any super-hero like unreal stunts. John's pat reply was a direct hit at Salman. Knowing Sallu penchant for unreal action (Wanted, Dabangg series, Ek Tha Tiger), we're sure John wanted to create a more original impact. While we couldn't agree more with Johnny boy about the unrealistic part, we would also like to warn that being bluntly honest could hurt! After all the Dabangg Khan doesn't take these things lightly, so do we hear some more dishum dishum noise when the duo comes together in the coming days? Watch this space for we'll be the first ones to get it!