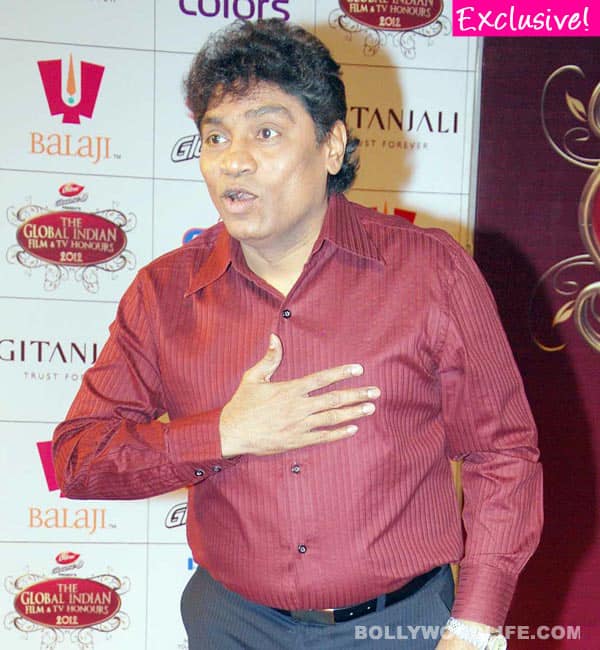 When we caught up with the funny man on the sets of his upcoming film My Father Godfather, he had a hilarious story to tell. Read on…
Johnny Lever has been the quintessential funny man of the Hindi film industry since the 1980s. According to directors, getting Johnny's dates was way more difficult than getting Amitabh Bachchan and Govinda's dates. But suddenly, he took a step back and got choosy about the films he did. We know you missed him and that's why we got him talking about his break from the films and more.
Johnny explains in his inimitable comic sense, "It is true that I did a lot of films in the 1990's and getting my dates was difficult. But all that changed when I saw my kids looking at me with suspicion every night. I used to leave early for shoots and come back late in the night and my kids started thinking as to who is this man who keeps entering our mother's bedroom every night and then leaves all hustle-bustle in the morning. So I decided to give more dates at home and less on sets."
But all this has once again changed. He has been doing more films and commercials these days. Is he once again getting back to his busy schedule, leaving his kids in suspicion? "After about a decade of doing less films, my family also got bored of seeing me at home. My wife jokingly said one day, ki muft ki rotiya todna band karo aur kaam karo (stop eating free lunches and start getting some work). So that is how I decided to come back again and once again, I am starting to do more work. But now I try and keep a balance between work and home so that my kids never again look at me with suspicion," concludes Johnny.
Well, we had always been a big fan of him and wish that he continues to do what he does best—make us laugh. His upcoming film My Father Godfather, is a very simple story with a very different approach. He is playing the character of a film producer who makes films which have very funny titles. Directed by Pankaj Dheer, this film is one of the very few films to be released on web space. We can't wait to watch Johnny bhai make us go rofl with his jokes and antics. Are you excited too BollywoodLifers?