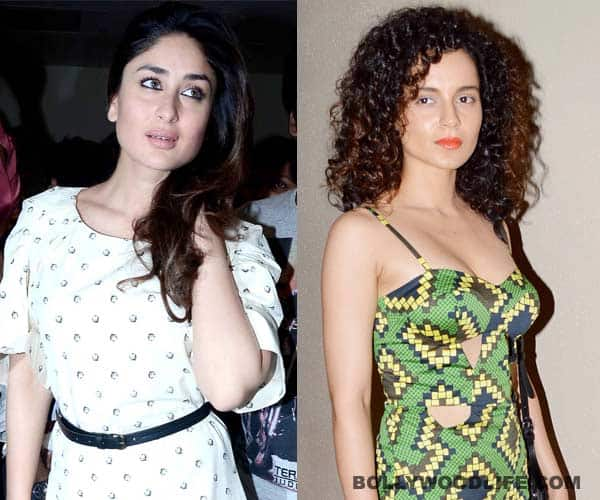 Apparently, Kangna Ranaut wasn't the first choice for Revolver Rani but Kareena Kapoor was. So, read on to know how Kangna got the film from Kareena
A little birdie tells us that Kareena Kapoor Khan was the first choice for Tigmanshu Dhulia's film, Revolver Rani. In fact, Kareena was quite keen to star in the film. Bebo heard about Revolver Rani through her hubby, Saif Ali Khan, who just finished his Bullett Raja with Tigmanshu. However, when Kareena learnt that the role in Revolver Rani was bold and she would've to repeat abusive dialogues, she backed out. That's when Kangna Ranaut came into the picture, we hear.
Well, Bebo has certainly worked in bold films before, hasn't she? One certainly can't forget this Kapoor girl in Chameli, right? Then, why is she refraining from bold films now? We wonder if it has anything to do with her being a Begum now. Wouldn't it have been cool to have Saif as the Bullett Raja and Kareena as the Revolver Rani? Anyways, Bebo's loss is Kangna's gain, who describes the film to be the toughest one that she's done so far. So now, let's wait and watch if Kangna can kill with her acting in Revolver Rani!