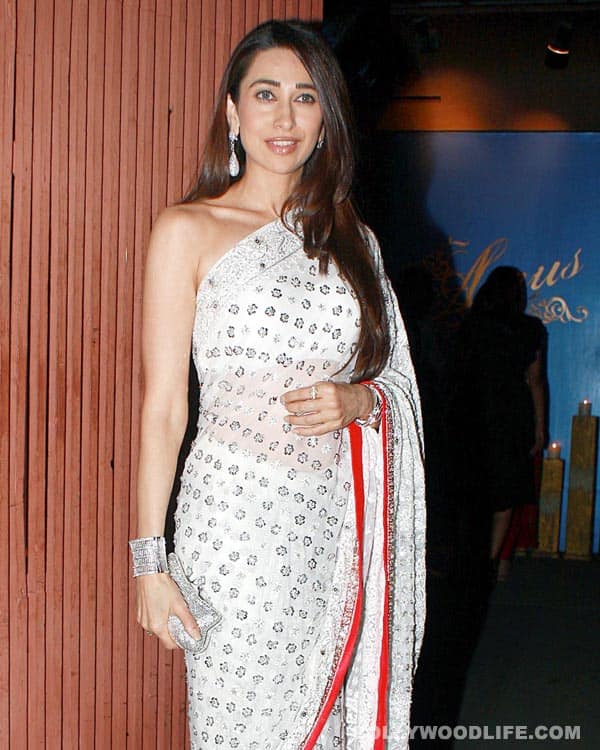 If that's a question you have been asking since you saw any of the film, we don't blame you. But we don't hold the yummy mummy responsible for her poorly crafted comeback vehicle either
The result of Karisma Kapoor's first film after getting married and delivering two babies is out. Vikram Bhatt's Dangerous Ishhq hasn't found many fans. According to box office reports, young guns Arjun Kapoor and Parineeti Chopra's violent love story Ishaqzaade is drawing more people to the theatres than the yummy mummy's past life drama.
To make matters worse, a lot of fingers are being pointed at the top leading lady of the 90s for choosing an outdated regression plot to re-launch her career in Bollywood. We think a little differently. We feel Lolo had no choice but to take up Dangerous Ishhq. Here's why we think she accepted the film.
– Having done her singing, dancing and looking pretty bit in movies before the wedding, Karisma had to bounce back with an intensely powerful role. She felt the DI character spread over three life spans offered her the chance to perform.
– On the other hand, Karisma's contemporary Kajol shares the best onscreen chemistry with Shahrukh Khan and still gets film offers opposite the superstar. Kads and SRK's best buddies Karan Johar and Aditya Chopra are few such filmmakers. Whereas Lolo's only hit pairing was with Govinda – whose own career is going nowhere – and she certainly doesn't have the right friends in the right high places.
– For a while Kareena Kapoor's elder sister was on the lookout for a film to re-launch her acting career. Initially, I Am director Onir was going to make a movie starring her in the lead, but talks failed mid-way. Since Lolo was serious about making a comeback, she had to accept whatever she could from the films offered to her.
Don't you feel these reasons justify Lolo's saying 'yes' to DI? But the limited options for a female actors reiterate that women characters gaining significance in films is just a mis-perception.