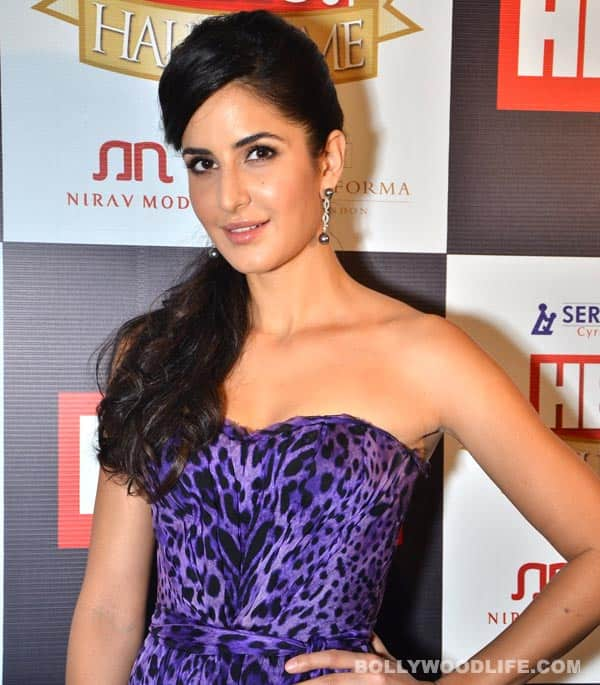 Miss Kaif has finally revealed the real reason behind her hasty exit from 'Aurangzeb' Kapoor's birthday bash
Just a few days ago Katrina Kaif and her alleged beau Ranbir Kapoor were seen in high spirits when they attended Arjun Kapoor's party. But what caught everyone's attention was the Dhoom: 3 babe leaving the party way too early, that too without Ranbir in tow. Soon rumours were rife that Kat had had a lover's tiff with her Rockstar boyfriend and therefore decided to make an early exit from the party.
However, Katrina has now clarified that she left early from the party as she had to shoot for her new thriller with Aamir Khan. "I was in the middle of the shoot of a music track from Dhoom: 3 that involves a lot of heavy-duty acrobatics, and hence left early," said the actress.
While Kat prefers to ignore rumours about her personal life, this time around she decided to speak up. Looks like she doesn't want any misunderstandings to get the better of her relationship with Ranbir….if that is on these days, of course!