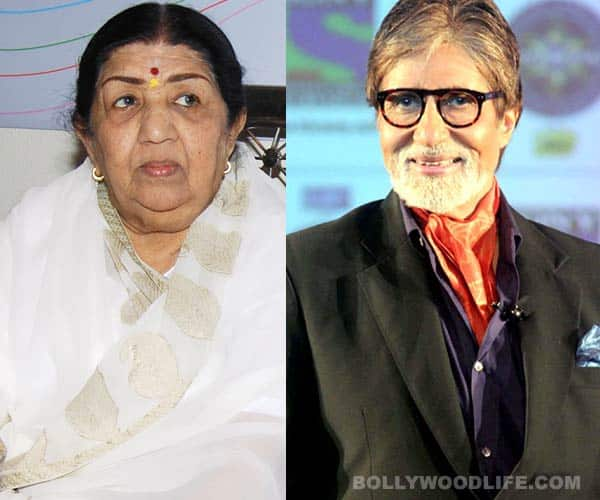 The legendary playback singer skipped the award ceremony instituted in the name of her brother where Bachchan was honoured. Here's why
Amitabh Bachchan was honoured with the Hridaynath Mangeshkar Award on October 26. Before the ceremony, the superstar was quite excited to receive the trophy in the presence of Lata Mangeshkar, legendary playback singer and sister of Pandit Hridaynath Mangeshkar.
Bachchan had posted, "Tomorrow it's the lovely Kaajol on set playing for a cause, and then another award by Lata Mangeshkar's Father's Foundation, that honours both her and yours truly. Its 71 years of her presence in the Indian film Industry, and my 71 years of birth !! Such a unique honour !!"
But Lata didi had to give the award function a miss due to ill health. But the senior lady made sure to apologise to Bachchan. "Sadly she (Lata Mangeshkar) couldn't make it to today's function due to her illness, yet she apologised which is too humble on her part and status," revealed Sr Bachchan.
Incidentally, in 2011, Bachchan was the guest of honour at the Dinanth Mangeshkar Award function along with filmmaker Yash Chopra, where Lata didi had wished that Bachchan be honoured with the Bharat Ratna, India's highest civilian award.
Here's one mutual admiration club we don't mind!