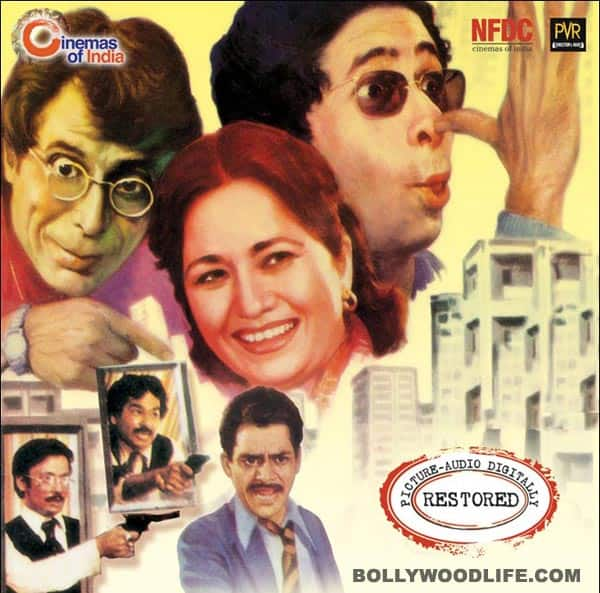 Those who have watched Jaane Bhi Do Yaaron will understand why the actor decided to throw the specially made Swiss cake
Kundan Shah's 1983 cult classic Jaane Bhi Do Yaaron hit the screens once again recently, revived by public demand. The satire has certainly stood the test of time, with film buffs choosing to revisit the classic black comedy time and again. We converted those unforgettable lines from the Naseeruddin Shah-Ravi Baswani-On Puri starrer into English. Though the essence of our word-for-word conversion got lost in translation, it made us giggle uncontrollably. Take a look!
Oye! Draupdi tere akele kii nahii hae, ham sab shareholder haen.
Kyu? Oye, chal oye! Paalan to kabhii hamne apne baap kii aagyaa kaa nahii kiyaa, tuu chiiz kyaa hai?
Oye! Draupadi is not yours alone, we all are shareholders
Why? Oye,get lost! We never obeyed our father's orders, who the hell are you?
Drupadi jaisee sati naari ko dekh ke maine cheer haran ka idea drop kar diya hai…
After seeing a good lady like Draupadi I have decided to drop the idea of stripping her!
Hum log toh cement mein ret milate hai aur Taneja toh ret mein cement milata hain… toh pul toh tuttega hi…
We people just mix sand in cement but this Taneja is mixing cement in sand..then bridge will collapse only
Yeh Switzerland ka cake hai — thoda khao… thoda feko
This is Swiss cake – eat some..throw some
Desh ki unnati ki pehchaan, agar kissi cheez se hoti hai … toh woh hai gutter
If growth of a country can be identified … it can be done by its gutters
Nalayak, adharmi, durachari, mamachari, bhrashtachari, bol sorry!
Useless, unholy, amoral, waste, corrupt, say sorry!