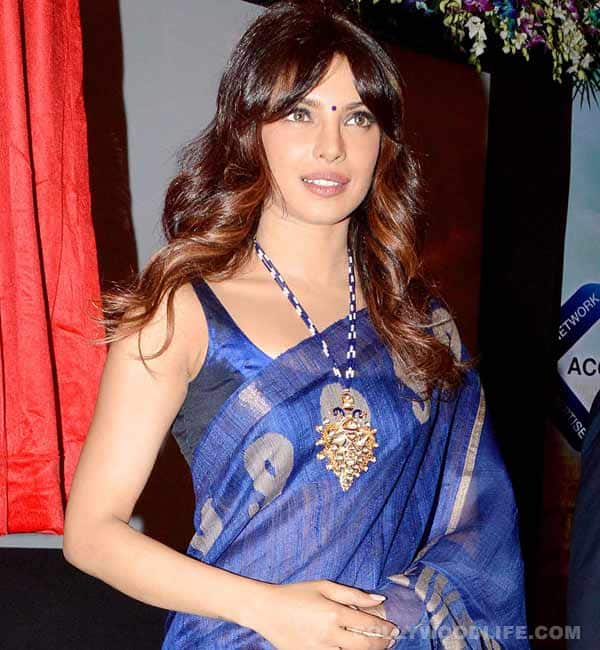 Priyanka is keeping a safe distance from Kangna Ranaut. The two have not been seen together for the promotions of Krrish 3. But this time around, PeeCee decided to skip a promotional event for a noble cause
Priyanka Chopra did it again! The feisty star ditched Krrish 3 promotions once again, but this time around for a noteworthy cause. It is evident from the way Priyanka is maintaining her distance from her Krrish 3 co-actor Kangna Ranaut that she is not exactly happy being with Kangy. In fact, PeeCee also went on to state in no uncertain terms that she is the heroine of the movie and not Kangy. Priyanka was not even seen during the promo launch of Krrish 3 which was attended by director Rakesh Roshan, Hrithik Roshan, Kangna Ranaut and Vivek Oberoi.
And yet again, PeeCee decided to give Krrish 3 promotional event a miss. So where exactly was Piggy Chops when the rest of the Krrish 3 team was busy promoting the sci-fi flick in the glitzy flashbulbs of the media? Priyanka was at Mumbai's Nanavati Hospital for the inauguration of a cancer ward in the memory of her late father. PeeCe's is mother was also there by her daughter's side at the event. "This is a very emotional cause for her as few months back my mad passed away because of this dreaded disease," said the teary-eyed actor who donated Rs 50 lakh for the cause.
We at BollywoodLife salute the spunky babe for taking time out for a nobel cause and extend her support for the wonderful initiative. She might have ditched promotions for a superhero flick, but she definitely made us proud by being a super girl in real life!