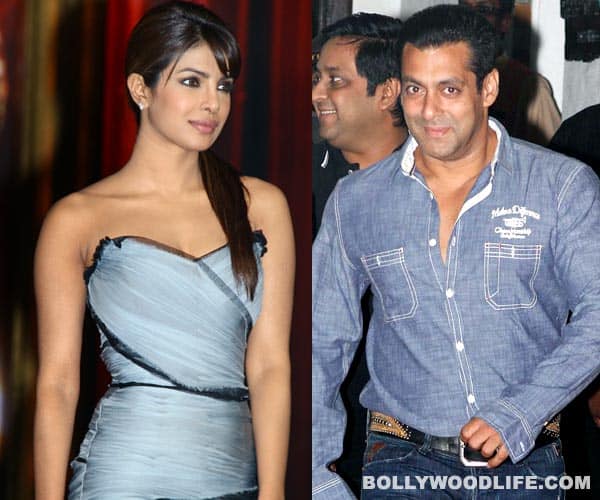 The sassy Don 2 babe refused a role in Anurag Kashyap's short film where she was supposed to play a fan of the Dabangg Khan
'Once bitten, twice shy' seems to be the motto that Priyanka Chopra is going by these days especially when picking her roles. Why else would the Don 2 babe refuse to star in a segment of a movie that was being directed by Anurag Kashyap to mark 100 years of Indian cinema?
The role that Anurag had offered to Priyanka had Pee Cee playing a diehard Salman Khan fan. And although Priyanka was initially excited about the part, she refused to go ahead with it. Now if you recall, Pee Cee was thick with Salman at the time when she was offered the movie and was at logger heads with camp SRK. That was the time when Karan Johar famously snubbed her on Twitter and she was getting negative vibes from SRK's close friends and hangers on. So perturbed by the strange scenario, Piggy Chops might have decided that it wasn't worth the trouble.
Thus, the profit and loss equation prevailed over cinema, and Pee Cee chose to let go of a short yet amazing role in a film being directed by Kashyap in honour of the Indian film industry. Yet no harm done since Anurag is making the same movie with a bigger actor Amitabh Bachchan instead, where Big B will play himself in a story that shows a crazed Amitabh fan travelling from a small town to meet his icon.