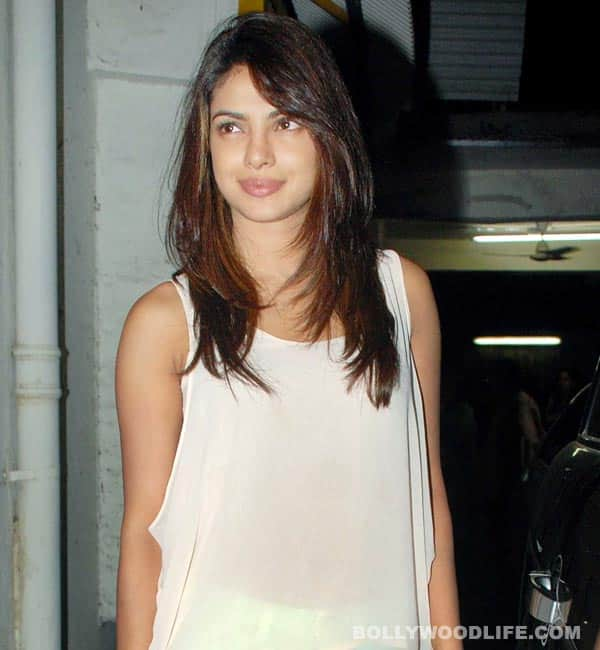 We all know that our jungli billi is all set to croon for an international album. So what's stopping her from lending her voice to a song in Barfi!? Here's what
Priyanka Chopra has signed the contract with Universal Music and Desi Hits for an album consisting of ten songs that will release by the end of this year. Now that's an awesome piece of news, right? But not for composer Pritam Chakraborty who wanted Piggy Chops to sing for Anurag Basu's upcoming movie Barfi!.
Now we all know that Ranbir Kapoor will be debuting as a singer for this movie, and Pritam thought that making the husky-voiced Priyanka sing a duet with him would be a great idea. Li'l did he know that he was in for a disappointment. A birdie reveals that after hearing our Pritam's request, Pee Cee politely turned it down. Ahem ahem. Why so? Is Priyanka acting too hoity-toity in case of this Bollywood song? Hell, no! In fact, Priyanka would have loved to record it. But her contractual obligations with Universal Music and Desi Hits don't allow her to do so. Tch tch! What a pity, no?
Poor Pritam, who didn't have an option but to rope in another singer, has now set out on a hunt at the last minute. But finding a melodious voice that suits the song just right at such a short notice is no mean task. So will the last song of Barfi! get recorded within the set time? If so, who will be the singer to step into the shoes that were made to fit Pee Cee? Watch this space to find out!