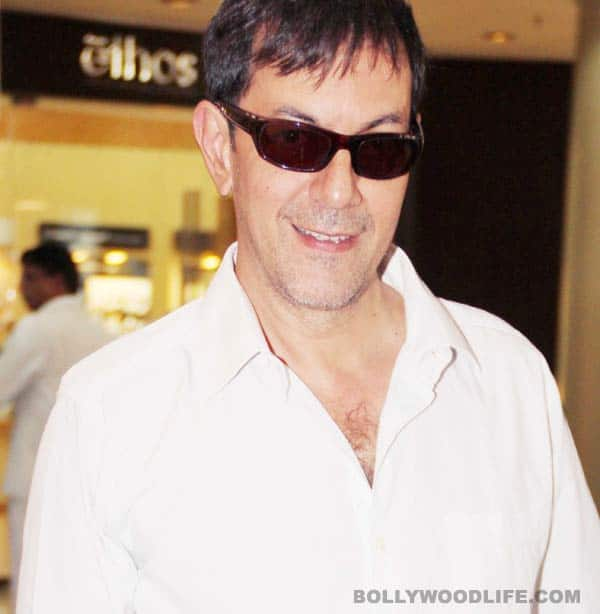 The Bheja Fry actor was frustrated and poured all his angst out on twitter. He even decided to get back to theatre. Read on to know why…
Rajat Kapoor had decided to quit films and get back to stage because he was angry with the film fraternity. He though that he'd rather leave B-Town's chakaachaundh and start doing plays instead. Why, you ask?
Our little birdies informed us that it was all because of his independent dream project, Aankhon Dekhi. The actor had approached every producer in the industry for financing his project, but no one wanted to invest in it despite liking the script very much. This obviously left him frustrated, and the Midnight's Children actor took to twitter to vent out. What happened next, he had never imagined in his wildest dreams.
It so happened that because of that tweet, one of his followers decided to finance the film. He personally messaged Rajat, asked for his number and said that he was interested in producing the film. At first, Rajat thought it might be a joke, but when the person proved his identity, Rajat was left bewildered.
The investor in question is Manish Mundra – an NRI who owns a huge petrochemical firm in Nigeria. Rajat wanted to send over a copy of the script to Manish after having a telephonic conversation, but all Manish wanted was to know, was the amount he would be required to invest.
The writer-director still did not trust Manish and it was only when he flew down to Mumbai and personally signed the papers, that Rajat was convinced. Manish not only provided the capital, but also left the making of the film in Rajat's hands.
Now that's what we call superb luck… Way to go Rajat… But we also hope that he is able to do justice to the help he has received. Otherwise, for all you know he might have to retire from Bollywood owing to his failure!