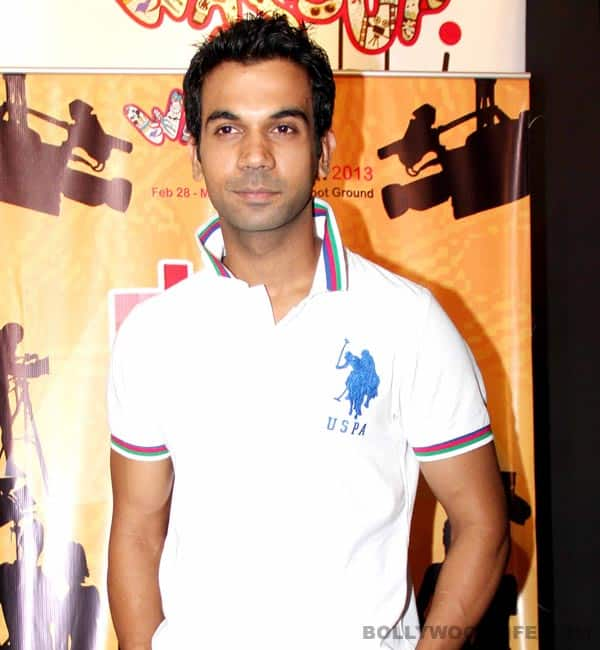 After a flurry of actors, the Kai Po Che actor also gave in to the superstition, following Bollywood's spell-change fixation. Read on…
When Shakespeare said "What's in a Name" he must have never thought Bollywood actors would take him so literally. These days actors change their names or the way their names are spelt at the drop of a hat.
The latest to join the bandwagon is the Shahid actor Rajkumar Yadav. Henceforth, he would be referred to as Rajkummar Rao. When we quizzed him about the apparent name change he pointed towards his mother saying she wants it that way. In the past, actors like Rani Mukherji, Ajay Devgn, Karisma Kapoor, Jaaved Jaaferi, Riteish Deshmukh, Tusshar, Viveik Oberoi, Jimmy Sheirgil, Suneil Shetty, et al have changed the spellings of their names. Everyone knows whose spell change has worked and whose has not! Wethinks the spell change is more of a superstition. Getting back to Rajkummar Rao, we don't have any qualms with his changed name till he continues to give us movies like Shahid and Kai Po Che. After all, What's in a name, right?