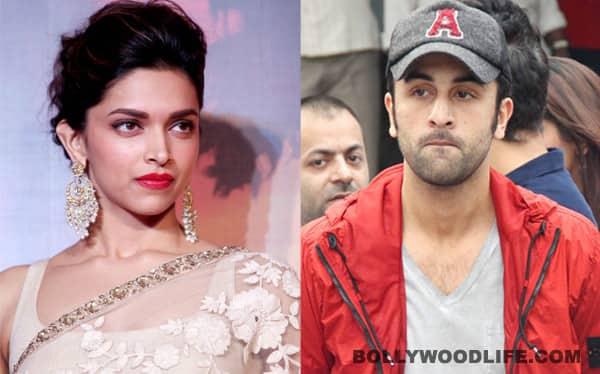 The colorful Kapoor lad decided to give dip's much-talked about success party a miss
Ranbir Kapoor was invited to Deepika Padukone's success party which was held recently at a plush hotel in Mumbai. The 31-year-old was not shooting on the day when Dippy celebrated her successful run in the industry and yet Ranbir decided to give the event a miss. Why did Ranbir prefer to sit at home rather than be seen hobnobbing with B-town folks who had gathered to congratulate Ranbir's ex-flame? What stopped the Besharam actor from attending the glamrous do?
Interestingly and incidentally-while Ranbir was invited at the aforementioned bash, a certain Miss Kaif did not feature on the coveted list. Clearly, all is not well between the Ram-Leela actor and Katrina Kaif. ( for obvious reasons) Ever since the Happy New Year actor had opened her big mouth to say that the Ranbir and Kat should have been careful about their vacation in Ibiza, Kat and Dippy are maintaining a safe distance from each other. Their rivalry was even blown further when Dips started moving up the popularity chart to be the number one heroine of the year with four big hits in her kitty.
So naturally when Ranbir realised that Kat was not invited at the bash, he decided to give the even a royal miss. After all, the lad has chosen his present over his past!