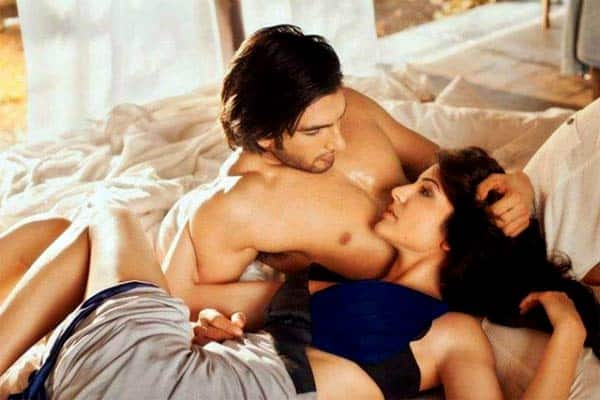 Yes, you read right! The Ram-Leela actor had locked himself up inside a hotel room for three LONG days!
A little birdie tells us that, on one occasion, the flamboyant hunk of B-town Ranveer Singh had locked himself up inside a hotel room for three days. And before you let your imagination run wild, the sexy Singh wasn't having any female company in the room, neither his alleged current Deepika Padukone nor his alleged ex, Anushka Sharma. In fact, Ranveer Singh was all by himself, we hear! So why, you ask? Well, reportedly, the Romeo of Ram-Leela had locked himself up in a hotel room for three days when his Juliet from the past, Anushka Sharma had dumped him.
Though Ranveer comes forth as a cool dude, who'd be unaffected by break-ups and emotional stuff like that, we hear that when Anushka parted ways from him, he was quite heartbroken. He was out of town at that time and he didn't come out of his hotel room for three days, says a source. "He moped around for weeks. He might behave like he is mad but when he is committed, he really gives it all to the relationships but these days it seems the actor – at least the ones he dates – doesn't seem to know the meaning of the word forever," added the source while talking to a popular daily.
Ahem, ahem! We wonder who else the source was referring to! Meanwhile, it's still kinda hard to digest that Ranveer is such a senti bloke, hai na? We hope Ranveer doesn't have to lock himself up in a hotel room for that long again. Also, if this time around he does that, we're sure we will notice his absence, so he'd better watch out that he's actually locked up alone, when he says 'alone'. Wink, wink!