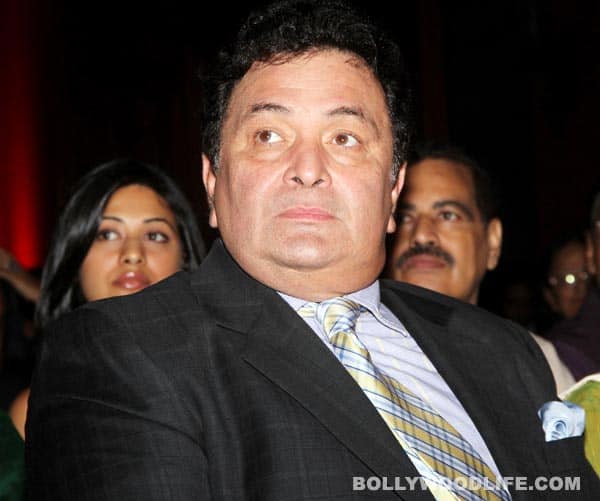 The D-Day actor was irked when an eager fan followed him to the rest room!
While many of Rishi Kapoor's co-stars have been victim of his infamous mood swings, recently the veteran actor came down heavily on one of his fans. Well, here's the story, an old gentleman in his 60's, followed Mr Kapoor inside the washroom and asked for an autograph once the actor finished his business. But what followed left everybody present on scene surprised. Instead of an autograph, the fan had to Rishi Kapoor's anger and the poor old gentleman had no option but to make a hasty exit. In fact, we hear Ranbir Kapoor's daddy dearest was so furious that he used offensive language to shoo away his fan.
Now we all know that fans can create awkward situations for their favourite celeb but there is always a subtle way to handle them then just being outright rude, no?