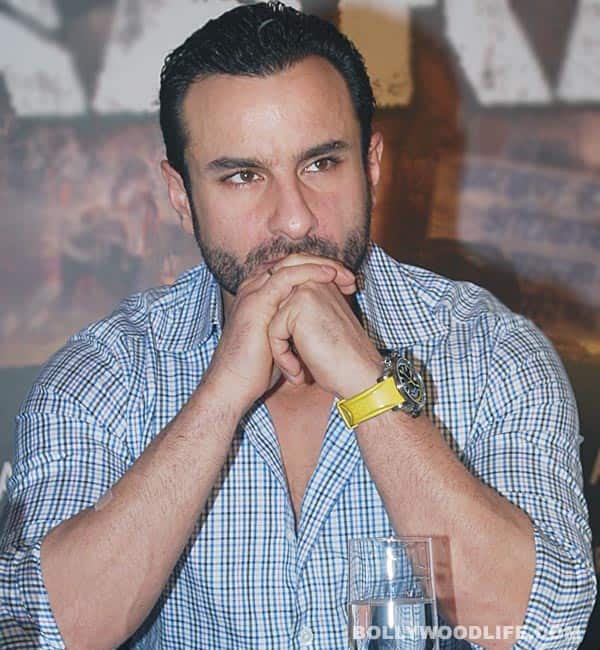 The actor claims he did it to amuse himself, but we wonder…
Saif Ali Khan sent all of us into a tizzy when he revealed that he had signed Natalie Portman on for his next production. Now he claims that it was actually a joke that he cracked because he was tired of everyone asking him about his wedding plans. We must say, his trick worked well enough and it did distract everyone from that touchy topic, but it still makes us wonder: Is that the true reason? And why, of all the female actors in Hollywood, did he choose Natalie to joke about? Was it a way for him to get through to her representatives and see if she is interested? Possibly he was planning something along those lines anyway and just thought that this would be a good way to judge her reaction and that of his fans at the same time without spending too much time, effort or money on market research. Or it could be that he had been told by some middle-person that the collaboration would be possible and then announced it as a fait accompli before it actually was anything close to reality – a case of counting chickens before the hens (are) laid, perhaps?
Maybe, maybe not. Unfortunately for him, the joke has not gone down well with Natalie. The buzz is that her representatives have made her displeasure clear to Saif. Uh oh. Is that why he's now claiming it was a joke? To avoid a legal dispute? Then again, we can testify that Saif does have a wicked sense of humour. Remember how much fun he was when he co-hosted an awards function with Shahrukh Khan? The two had us laughing uproariously with their whacky take on their B-town colleagues. Since he got away with it then, perhaps he didn't think that anyone from across the seven seas would take him too seriously either. We are sure he knows better now!