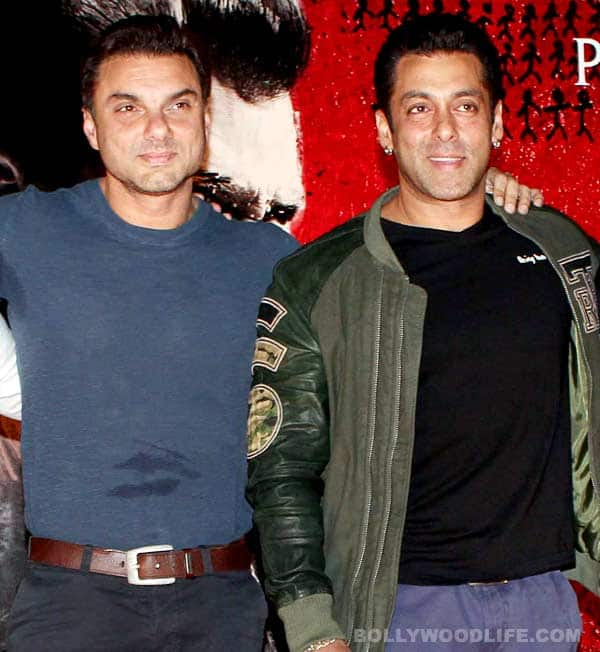 As per the media reports, the makers of Jai Ho originally wanted to use the word 'Xerox' in their song instead of 'Photocopy'. But they stuck to they latter one to avoid legal trouble
Salman Khan's much-awaited film Jai Ho has been in the news ever since the project was announced. First, there was a confusion regarding the title of film. Then television actor Sana Khan, who is making her Bollywood debut with Jai Ho, was accused of attempting to kidnap a minor girl. And recently, Sohail Khan's directorial venture grabbed attention as Jai Ho title belongs to by AR Rahman. While Sohail and his Dabangg bhai are dealing with that issue, by using photocopy and not xerox in their song, they have avoided getting embroiled in any copyright issues. Reportedly, Jai Ho makers had approached the concerned authorities to get permission to use the word xerox in their song. However, the whole process was taking too much time and hence the makers decided to replace the word 'xerox' with 'photocopy'.
While talking to a leading daily, Sohail said, "Earlier the word 'Xerox' was going to be used, but getting permissions to use the brand name would have been time consuming. So we stuck to the word 'photocopy' and I'm glad the song has got very good response from the audiences."
Earlier Salman's film Dabangg and Dabangg 2 got into trouble for using Jhandu baam and Fevicol in their songs respectively. We are glad that the makers of SK' next aren't repeating the same mistake.