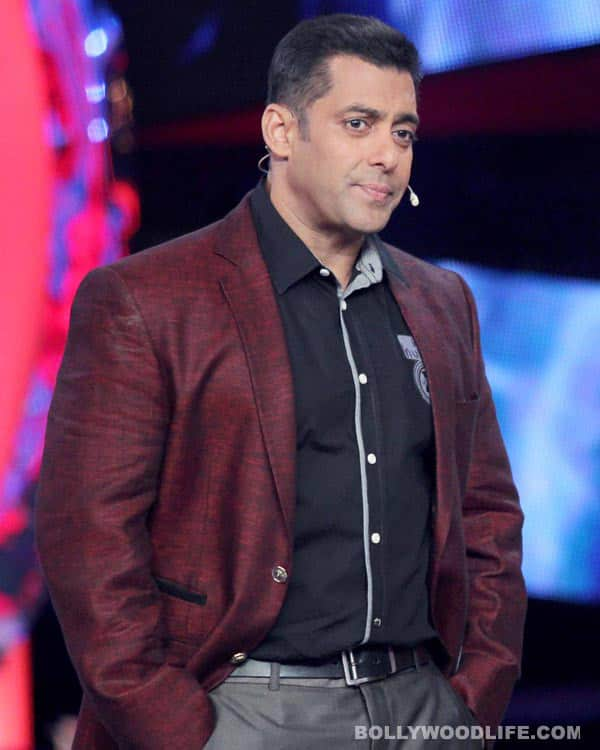 The energetic superstar is maha upset with media reports sharing private information about his personal aka romantic life. Doesn't Sallu trust his loyal entourage any more?
Though Salman Khan created a website recently – www.salmankhanfiles.com – aiming to put an end to media reports that were apparently damaging his image with regard to the 2002 hit-and-run case, something personal has come up again that has left the otherwise calm and sober superstar fuming!
We hear Sallu is maha annoyed with reportage that is apparently invading his privacy and with leaked details about his everyday life. We are told that Khan was shocked to see his private photos with his alleged new Romanian girlfriend Iulia Vantur grabbing news headlines. Friends of the Mental star hint that this could be the job of an insider, so now Sallu miyaan doesn't wish to take any more chances. And citing this, our Bandra-based loyal khabroo tells us that the disturbed actor has handed out new phone numbers to his staff, most of whom fondly call him 'bhai'.
From what we hear, Salman has given strict instructions to his staff – or should we call them chamchas? – that the next time something personal was talked about outside his inner circle, he will take severe action against the guilty person. We know what happens when apne Dabangg bhaiyya gets angry, no? Wonder if he gave an earful to his staff in his inimitable style, with the choicest Dabangg dialogue: Hum tum mein itne ched karenge…!