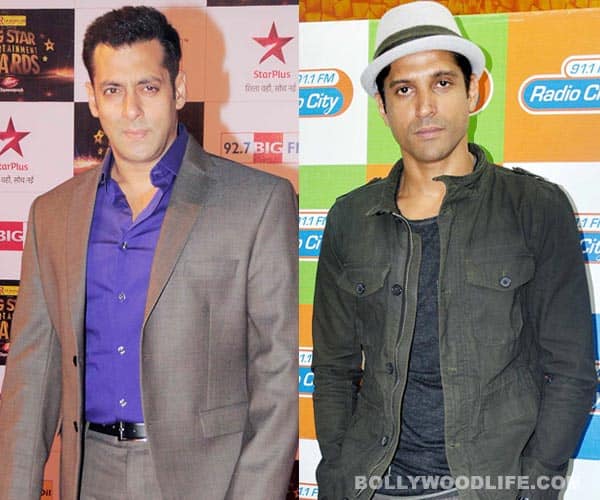 Is it an old rivalry between the two warring veteran writers that's spilling into the next generation?
Salman Khan has turned down two film offers from Farhan Akhtar so far, for reasons unknown , we wonder if this is because of their fathers' past?
We all know that the legendary partnership that veteran writer Salim Khan and lyricist Javed Akhtar had, and what followed was a massive fall-out. After Amitabh Bachchan refused to do Mr India an angry Salim Khan vowed to never work with him again. Things got uglier when Javed Akhtar attended Bachchan's Holi party. So miffed was Salim, that they decided to call it quits and the Salim-Javed duo soon became a thing of the past.
But guess this past isn't dead for the gen next, not for Salman Khan at least! In a recent interview, actor/filmmaker Farhan Akhtar told about wanting to work with Salman Khan, and confirmed that he had approached Khan for two films but it didn't work out. Interestingly, Farhan is friends with Sallu's arch-rival Shahrukh Khan. We wonder if the Farhan-SRK bond is stopping Salman from working with Jr Akhtar …
We think that Salman should let bygones be bygones and after all, Farhan is one of the most successful filmmakers in the country. And with the kind of cinema that Akhtar Jr experiments with, we're sure he'll add another successful dimension to Sallu's already successful hero image. May be the duo might end up creating some history just like their fathers did with a cult film like Sholay!