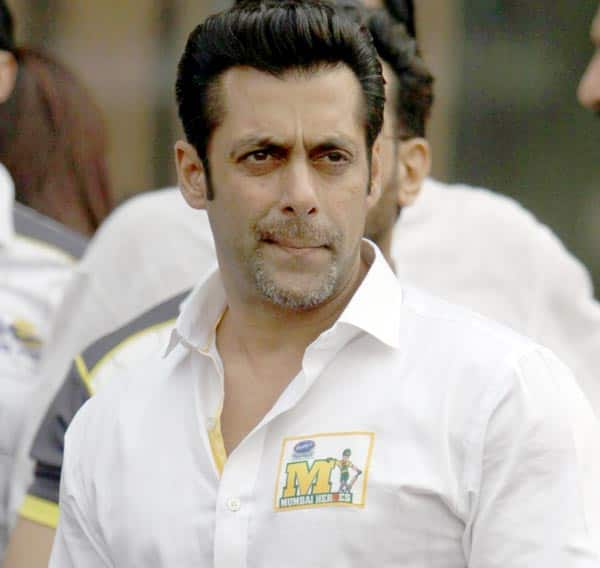 Mumbai Heroes were eliminated from CCL. And here is the inside story on what went wrong
Mumbai Heroes, the team owned by Sohail Khan had a good start in the fourth edition of the Celebrity Cricket League (CCL). However, they lost the semi-final to Karnataka Bulldozers in Bangalore, yesterday (January 25) thereby missing their chance to be in the finals. And the entire credit goes to Suniel Shetty and Aftab Shivdasani. Confused? Well, here is a dekho.
Apparently Suniel Shetty, who is the captain of Mumbai Heroes had a tiff with Aftab during a meeting in Bhubaneshwar, just before the match against Bengal Tigers in Cuttack. To an extent, that the two actors came to blows. "Aftab and Suniel had to be separated. The spat was full of expletives. Aftab felt that Suniel has been a biased captain while Suniel felt that Aftab is too slow a player," an eyewitness was quoted by a tabloid. And obviously this spat didn't go down well with the team's brand ambassador's Salman Khan.
We also hear that Suniel staged a walk out and decided not to play the match in Cuttack. He was also missing when the Mumbai team played against Veer Marathi in Hyderabad.
Reportedly, Aftab and Suniel have not been on good terms since the first edition of the tournament. "Aftab who is Suniel's deputy, tends to take decisions and when Suniel tries to explain his decisions to Aftab, he throws a fit. Suniel's exit affected the team adversely. Though they won the next two matches after Suniel's walkout, they lost the all-important semi final. Suniel is a good batsman and his presence may have made the difference. Moreover, his exit played on the minds of his teammates," the source further added.
And they say cricket is a gentleman's game.