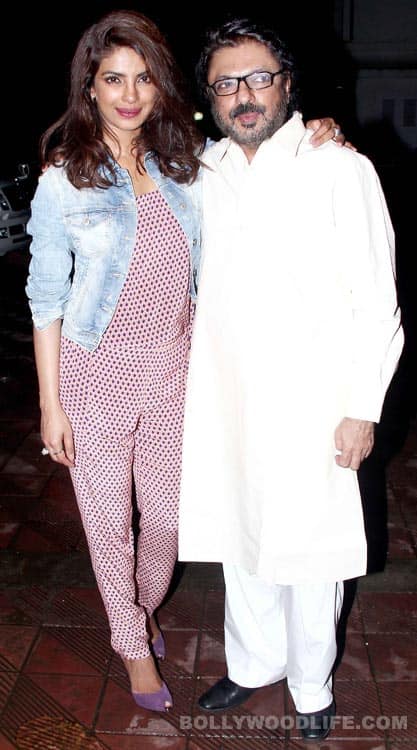 The Ram-Leela director had hosted a party for the Mary Kom actor and has never done the same for any other celeb
He's worked with many actors in the past, but it is the first time Sanjay Leela Bhansali has hosted a party for one. The special someone he has changed his reclusive ways for, is Priyanka Chopra.
Says a source close to SLB, "Sanjay has never even had a party at his house before this. But he did it for PC on her birthday last week, personally inviting all his friends and hers."
Bhansali confirms, "Priyanka's very special. I've never hosted a party for anyone else."
Their dosti is the talk of tinsel town. It began when he offered her the item song in RamLeela, which Aishwarya Rai Bachchan had rejected. The song went on to become a success beyond the actress' wildest imagination. And while he has only produced Mary Kom, he sat in on the final editing.
Adds the source, "Mary Kom has been designed to turn PC into a hero of the masses. She was so impressed that she blindly and unquestioningly said yes to a role in Bajirao Mastani, although it wasn't the title role." Apparently, SLB has already designed another project, a comedy about a woman who lives her life on her own terms, with Priyanka in the lead.
 SLB's muse
Aishwarya Rai Bachchan worked with SLB in Hum Dil De Chuke Sanam, Devdas and Guzaarish.
Rani Mukerji did Black and Saawariya with the filmmaker
Deepika Padukone did Ram Leela and now working in Bajirao Mastani