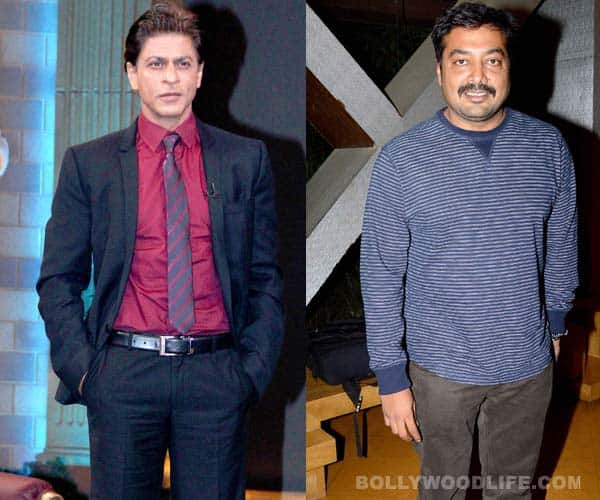 Though there have been reports that the two met for working on a movie together. Do these reports have any truth?
A lot has been talked about Shah Rukh Khan and Anurag Kashyap's meeting. Reports were doing rounds that they met to discuss Kashyap's much-delayed venture Alwyn Kalicharan. Shah Rukh and Anurag met at the former's residence and in London too. So did they indeed meet for working on a film together? Well, Anurag said, "I've met Shah Rukh regarding my cameo in Happy New Year (director Farah Khan's upcoming movie; HNY) and not for any film offer."
The Bombay Velvet director added, "How many films am I supposed to make at one time? Let me first finish my current one. Then, I will think of other projects." Anurag Kashyap is currently busy with Ranbir Kapoor and Anushka Sharma's Bombay Velvet and with his TV series which stars Amitabh Bachchan.
So those of you were hoping that Shah Rukh and Anurag would work together as a result of their meetings, will have to wait longer… Deep sigh!