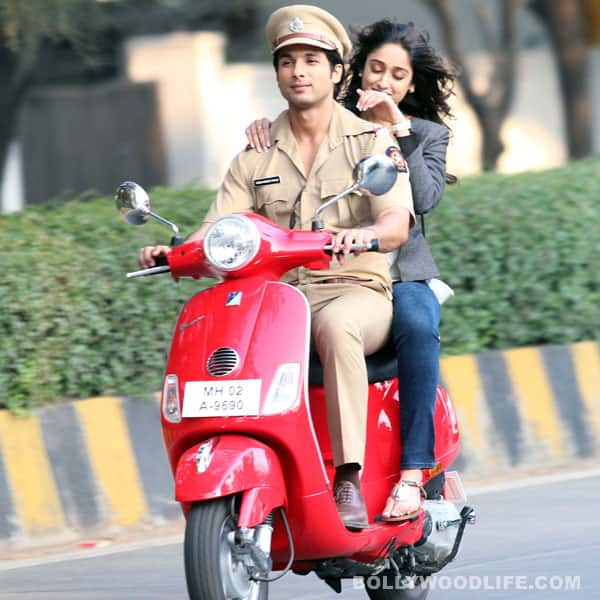 The Phata Poster Nikla Hero actor wasn't really happy with his profile, we are told
Ever looked closely at Shahid Kapoor's nose? Apparently, the actor did just that – looked at his nose – for a long while, and then decided to get his tad-rounded nose sharpened. Sasha thus went under the knife about a month ago for a nose job.
And to keep his brand new nose away from the prying eyes of the shutterbugs, Shahid has been keeping away from events and social hangout joints. And must say, he has indeed succeeded in keeping his 'new' profile a secret, till now.
Birdies who have been watching this Phata Poster Nikla Hero star chirp that Shahid wasn't happy with his profile, and was mulling going under the knife for a long time. So now is he happy with the surgery? Probably. And we assume so, because a sneaky feathered friend overheard a crew member of PPNH saying, "The sharper profile to his nose seems to have worked."
So guess that was mission accomplished, and successfully too. But all this talk about a surgical makeover makes us curious about SK's new look. Care to share it with us, Shahid?
While he takes his sweet time in revealing his new look, tell us readers: Do you think Shahid Kapoor needed a nose job?