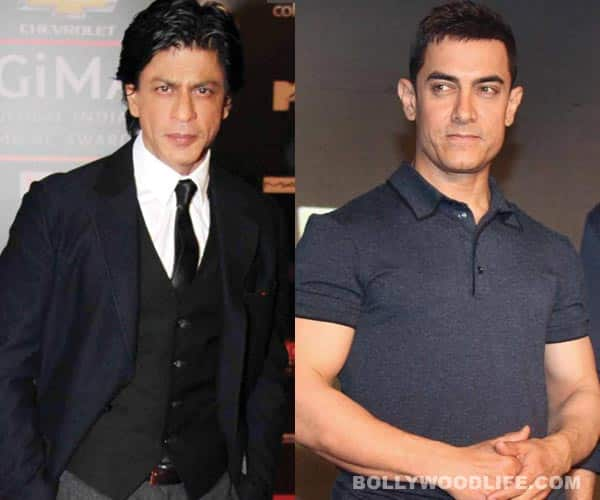 The microblogging world is one space where fans can connect with their favourite celebrities. But while it has been a fabulous platform for some, others have backed out. Why? We analyse….
On January 9, 2013 Shahrukh Khan tweeted, "Sad,i read so much judgements, jingoism, religious intolerance on the net & i use to think,this platform wl change narrowmindedness,but no!" And many believe that the King Khan, by tweeting thusly, has let go of his Twitter handle. Could be true, because the once-upon-a-time avid tweeter hasn't said a word here since then. Sad, we say. But then we read somewhere that SRK's PR will now be handling all his social networking – isn't that what so many celebs already do?
Another superstar who couldn't (or wouldn't) get hooked to the medium was Aamir Khan. He, we are told, was hardly interested in creating a Twitter handle. But a fine night while he was dining with Amitabh Bachchan, Big B kind of convinced Mr Perfectionist to try it out. And he did, only to lose interest a while later.
This makes us wonder what it is that draws actors like Amitabh Bachchan and Priyanka Chopra to social networking, while others move away. For celebs who have stayed put, wethinks it's the need to stay connected to their fans that keeps them glued. Also, it's a great way to promote oneself or something one is interested in, no?
But even this fabulous platform has its cons, and nasty ones that drove celebrities like Shahrukh, Aamir, Imran Khan and many others away. And that con is the 'haters'. Yup, while fans shower the actors and assorted other celebs with love and appreciation, there are also those heartless critics who don't mince words or think twice before speaking their minds against the actors. And we agree, sometimes such comments do get to you. Why, they even have the potency to spoil your day. Right?
So how do the Twitter-lovers manage to stay put? Say, for instance, how does Piggy Chops react to her haters? A quick look at her microblogging site revealed this tweet: "Thank u to all u supporters! U guys r so wonderful.feel like u feel my heartache!love.. As for the haters.. #unfollow pls!Anonymous cowards!" Now that's pretty confrontational and smart, ain't it?
What about Amit ji? A follower commented on Sr Bachchan's tweet by saying, "rewarding someone's talent by a trophy doesn't make u famous man , try to win awards by fans heart:)" and Big B replied, "been trying that for the last 44 years janaab !! any ideas how I could accomplish that .. ?? would be truly grateful .." Witty, right?
So the key could be to get creative and open to the haters – that is, if it's difficult to ignore them. And perhaps their numbers will dwindle. But is it worth the effort? Maybe Aamir will disagree and find other means to stay connected, especially when he has a film up for release. And that's fine. But what about those celebs who love tweeting but leave the platform only to keep safely away from the haters?