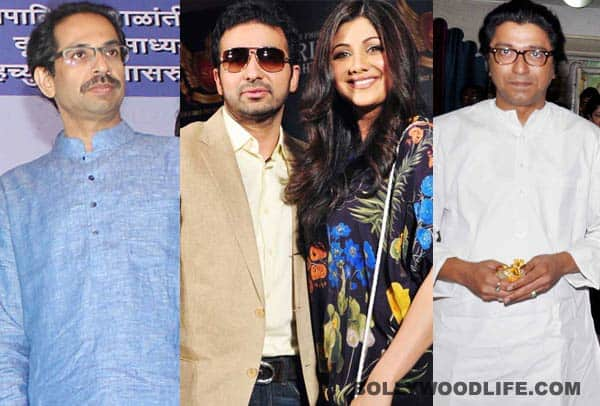 Following the damage at the Filmalaya Studio, Kundra filed a case against 10 MNS workers
Raj Kundra approached Shiv Sena Chief Uddhav Thackeray for support after a group of Maharashtra Navnirman Sena (MNS) workers damaged the Filmalaya Studio. Following this, Shilpa Shetty and Kundra also met MNS chief Raj Thackeray who apparently asked Kundra to withdraw the complaint filed against MNS workers
On Saturday night, 10 MNS workers were arrested at Filmalaya Studio for creating disturbance. The members of MNS Cine Workers Association entered the studio when the shoot of Super Fight League was going on. The workers forcibly entered the studio, damaged it and also misbehaved with the women present there. Raj Kundra was present at the site when this happened.
Aadesh Bandekar who heads the Shiv Sena Chitrapat Sena said, "Raj Kundra had called me and I have whole heartedly extended my support to him. Whatever happened on Saturday was wrong."
Akshay Bardapurkar (General Secretary of the Shiv Sena Chitrapat Sena) met Kundra and the two, along with other members went and met Shiv Sena chief Uddhav Thackeray. Following this meeting, Bardapurkar said "Uddhavji heard him out and offered him unconditional support. This kind of hooliganism should stop."
Though Kundra does not have any plans to withdraw the case, Shilpa Shetty along with her husband and a common friend met MNS chief Raj Thackeray. The MNS chief promised to pull up the MNS workers and also urged Kundra to withdraw the case filed.