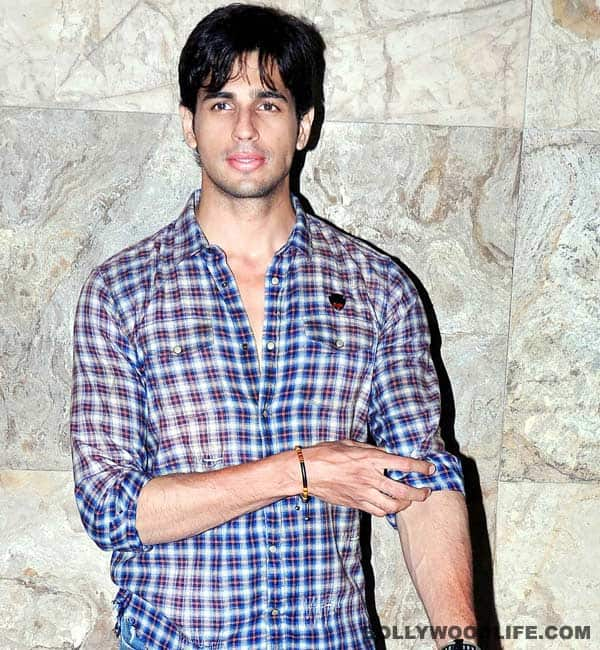 The Student Of The Year actor has slapped a legal notice and sued two of his Delhi based fans
Normally an actor would be filled with joy to know that they have inspired fan clubs but newbie Sidharth Malhotra who made his debut with Karan Johar's Student Of The Year (SOTY) thinks otherwise. The actor isn't too happy with the fact that two of his ardent fans that started a fan club dedicated to him.
A bitchy birdie from Juhu has informed us that Sidharth has slapped a legal notice worth Rs 10 crore on two Delhi-based school students. The reason? Shikha and Swapnil Gupta started a fan club dedicated to their favorite actor.
The duo had apparently started their website as well as a fan page on social networking sites when Sidharth was promoting his debut film SOTY. We also heard that Shikha and Swapnil had met up with the actor and duly informed him about their act, to which Sidharth did not object.
A source close to the actor says that the kids have been selling merchandise on Siddharth's name on the site but refused to send a signed T-shirt to the actor's manager when she requested for one. "Sidharth thought they were misusing his name," added the source.
Now Swapnil and Shikha have pulled the website off and they think that they have been betrayed by Sidharth. Aww, poor kids!