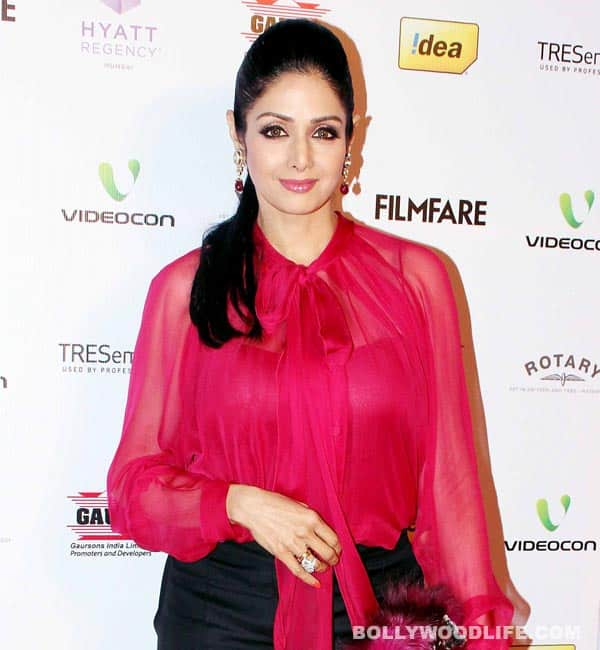 Apparently the English Vinglish actor has turned down a offer to play negative role. Read on to know more
Guess who is acting a bit pricey? Its none other than the Hawa hawai girl Sridevi. Buzz is that Sri apparently turned down an offer to play a negative role in Abhishek Kapoor's upcoming film Fitoor which is based on Charles Dickens' Great Expectations.
"Everyone is waiting to see what her next film is after English Vinglish. The film has Katrina Kaif as the leading lady. Sushant Singh Rajput, who was earlier a part of the film, recently walked out of the project. Abhishek wanted Sridevi for a role, which was played by Robert De Niro in the 1998 big screen version of the novel. Abhishek tweaked the script and made it female-oriented," said a source.
But Sri who is still riding high on the success of her comeback film English Vinglish turned down Abhishek's offer as she thought that she is not the 'right choice' for the role.
Poor Abhishek! First Sushant Singh Rajput walked out of the film and now Sridevi refused to play a negative role in Fitoor! We really feel sorry for the man.