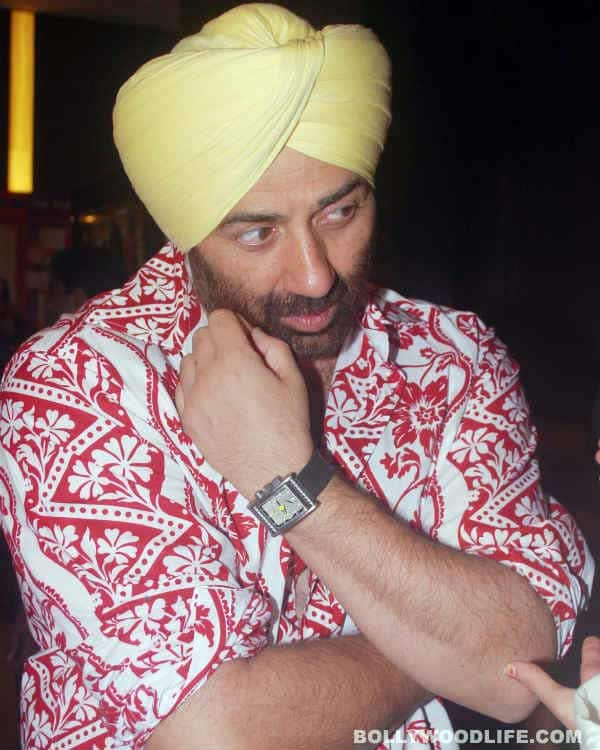 The Ghaayal actor seems to have had a fallout with a producer of Bhaiyyaji Superhit…
A little birdie tells us that Sunny Deol lost his cool with Bhaiyyaji Superhit producer Mahendra Dhariwal. The two got into a row so bad that it had almost turned into a brawl. So, what's the reason? Apparently, producer Dhariwal hasn't paid Deol his acting fees for the film Bhaiyyaji Superhit. The actor was quite upset over non-payment of fees and also 'coz Dhariwal was making him run round in circles.
We hear that Sunny refused to dub for the film till he was paid the dues. Finally, the film's director Neeraj Pathak intervened and cooled the matter between the duo. Finally, Dhariwal sought advice from Tinu Verma, Bhaiyyaji Superhit's action director, who told him to pay Sunny and complete the film. Meanwhile, Sunny suggested that if he's not paid then the film should be released under his banner Vijeta Films.
Well, it's all about money, ain't it? We're glad that the producer didn't have to deal with the dhai kilo ka haath, literally!