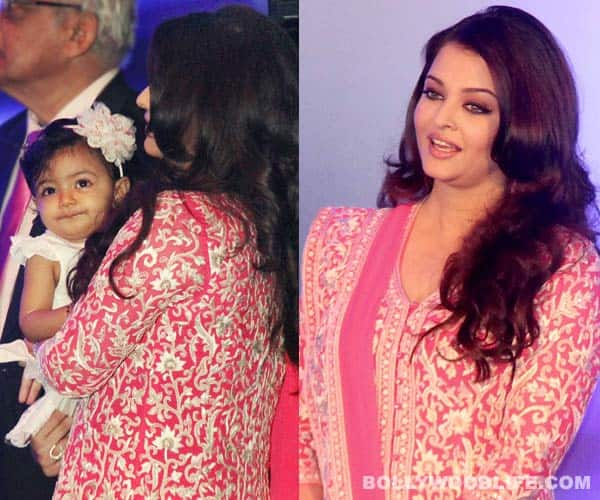 One of the most discussed celeb babies of all time, Beti B Aaradhya will celebrate her first birthday on November 16. But the mystery about why the Bachchans took four long months to name their little princess still bothers us. Proud mum Aishwarya Rai Bachchan gives us a clue….
Beti B aka Aaradhya will be one year old in a few days time. While she has been the most celebrated B-town baby ever since she was expected, the little Bachchan cutie has been in the headlines with her official name for just about eight months now. It took four months for the glitzy family to announce the official name of the new entrant to their world. And mother Aishwarya Rai Bachchan, who is glowing these days after her latest honour from the French government, has an explanation for the most discussed question of the year.
"Aaradhya means 'one who is worthy of worship'. It was a name both Abhishek and I had always considered, but we threw it open to our extended family. You know, when you have a baby, time flies. I wasn't even aware that it had been four months. I never realised this as acutely as I did when I had Aaradhya—time is luxury. You can never have enough of it," said Ash in an interview to a leading glossy.
We agree with the beautiful Bachchan bahu on this. With a giggling baby with you, time flies quickly and so do worries and stresses. That's the kind of magical effect babies have. Is that the reason we see the otherwise uptight dadi Jaya Bachchan in a jovial mood these days? Happy grandad Amitabh Bachchan will agree with us on this one, we know!