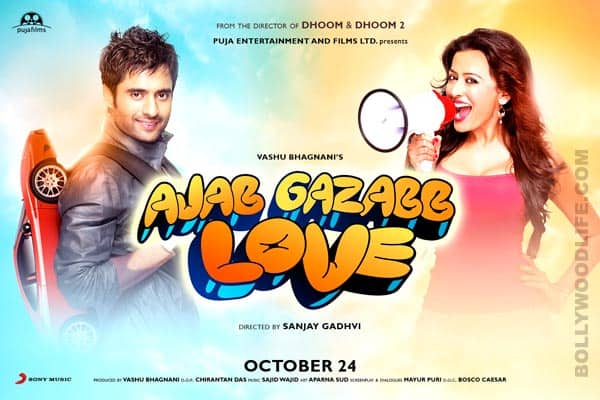 The producer released a single called 'Boom boom' from his next venture, AGL. Here's why…
Vashu Bhagnani is one helluva clever man. First he strategically produces all the movies that star his son Jackky Bhagnani – obviously 'coz no one else will – and then he comes up with brilliant ideas to promote his movies. So Mr Bhagnani claims that he launched just one song from the new movie Ajab Gazabb Love 'coz there are times when the whole album is launched, but the good songs tend to go unnoticed and the efforts of the musicians go to waste. So the real reason behind releasing onlyBoom boom was that VB wanted to highlight the dynamic music composers Sajid-Wajid's work in the best way possible.
So as Mr Bhagnani went raving about how the singers have stuck their noses to the grindstone and churned out such great music for the film, Sajid-Wajid joined the infuriating interplay by saying how a hero like Jackky Bhagnani justifies the essence of Boom boom so beautifully.
And as the makers of the film successfully formed a mutual admiration society at the event, we tried really hard to control ourselves from yawning.