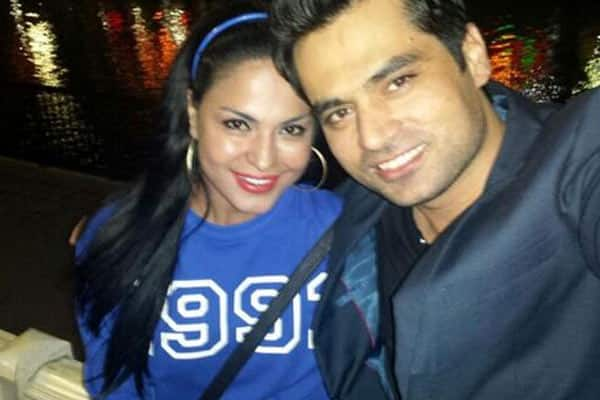 Controversy's favourite child tied the knot with Pakistani actor-singer Asad Bashirr in Dubai
Pakistani bombshell Veena Malik might have flinched from her fabulous Swayamwar for the small screen, but that didn't stop her from tying the knot in real life with Pakistani actor-singer Asad Bashirr in Dubai on Thursday. "I am getting married. Destiny always surprises you. Right now I'm in the court for the formalities and later we have a small family function," said Veena in an interview on her very special day.
Interestingly, Veena was seeing a multimillionaire before, but her father did not approve of the relationship. The hottie was also linked to Ameesha Patel's brother Ashmit Patel, as the two were repeatedly caught coochie-cooing in the earlier season of the controversial Bigg Boss house. Alas, their strong bonding went kaput for the reasons best known to the two. So when Asad's proposal came her way Veena agreed instantly. "Like her wedding, even her reception will be a private affair for her close friends and relatives. It will take place today evening in Dubai," a secret birdie chirped to us.
We also hear that the newly-wed couple is likely to go to perform Umrah, a pilgrimage to Mecca, Saudi Arabia.