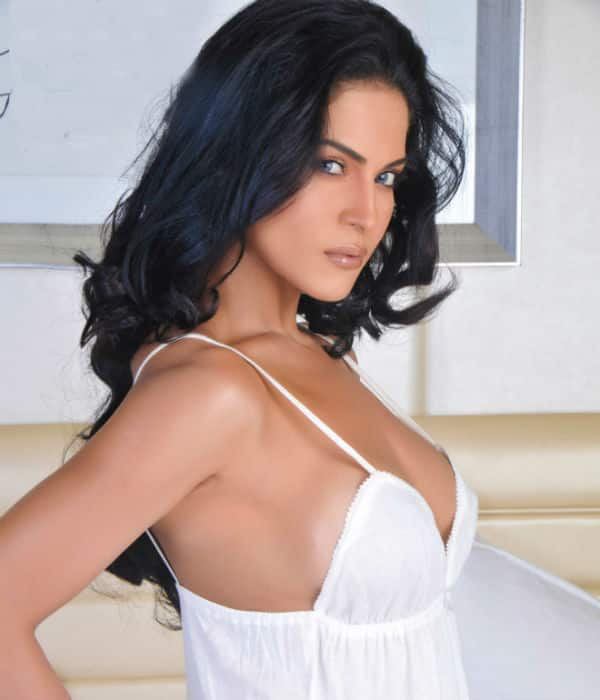 After laying low for quite some time, the controversial babe from Pakistan made a stormy comeback on the social media after an anti-India tweet was posted from an unverified account @iVeenaMalik on Saturday
Veena Malik, who shot to limelight in India with her controversial stint on reality show Bigg Boss season 4 and shifted base to Mumbai to revive her fledgling career, took to Twitter to post the unsavoury comment.
The actor, who recently tied the knot with businessman Asad Bashir Khan Khattak, has moved to Dubai.
The account, which has over one lakh followers, sent out the tweet over 9 hours ago after re-tweeting a post about a German student getting molested by auto drivers in Delhi. The tweet, which went viral on social media in no time, sparked online furore and mass trolling of the account.
Obviously, people did not like the tweet and the actor received a lot of flak in return. Some of the tweets in response to Veena stated:
"I am totally enjoying Veena Malik getting trolled black and blue, Although I doubt her ability to understand that she is being trolled" – Priyanka Lahiri Sen.
"Veena Malik shouldn't forget that she earns her bread and butter in India and if we think we'll send you back to Pakistan!" – Bharghav Pataskar.
"I'm sure now after sometime Veena Malik will tweet her account was hacked or it was her nephew who tweeted that" – King Drunkard.
In response to all the flak, veena in an interview said, "My Twitter account was hacked in December, last year, by my digital manager from India, Prashant, who is part of a Mumbai-based web service company. I had a three-year contract with his company but after two years I chose to discontinue the association. The company continued to keep a track of my account, but after I got married Prashant started blackmailing me. He started demanding money and said that he would not give me my account details otherwise."
Just like people predicted, no?
STORY: DNA