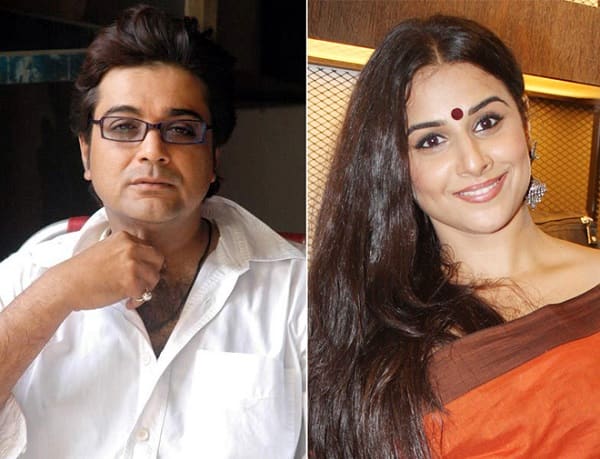 The Dirty Picture actor is all set to come up with a detective saga this friday in Bobby Jasoos
Vidya Balan is in the last leg of promotions for her upcoming detective film, Bobby Jasoos. The actor is running on a very tight schedule. But she insisted on a special promotional event in Kolkata. She also made it a point to meet Bengali superstar Prosenjit. We wonder why…
A source close to the film informs that the city of Kolkata holds a special place in Vidya's heart. She had spent a lot of her younger days in the city and therefore always makes it a point to visit her lucky place before any of her film releases. More recently she shot Sujoy Ghosh's Kahaani extensively in Kol. It was only during the shoot of Kahaani that Vidya got a chance to experience the city in its true form and colour. This southern babe can fluently chat in Bangla and is a big fan of Prosenjit.
The two stars keep in touch despite their respective busy schedules. Even when Vidya was in Kolkata for promoting Bobby Jasoos, she called up Prosenjit and spent some time catching up on all the latest gossip with him. Vidya's spokesperson informs "Vidya was in Kolkata only for a day with things lined up back to back. However she was keen to meet Prosenjit, even if it was briefly."
Now we are eager to know what the two stars chatted about, aren't you BollywoodLifers?