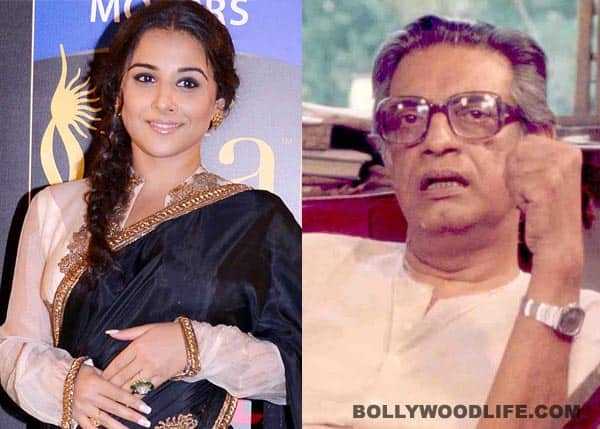 The Kahaani actor had penned a letter to the legendary filmmaker even before she made it big in Bollywood
Vidya Balan has really emerged on the Bollywood map as an acting force to reckon with. After giving fabulous performances in movies like The Dirty Picture and Kahaani, some of the best directors in B-town are waiting for Vidya's approval to take up their projects. But do you know that the 35-year-old versatile actor always wanted to act in Satyajit Ray's movies?
So desperate was Vidya to break into showbiz that she once penned a letter to none other than the Oscar winning filmmaker Satyajit Ray. In her letter, Vidya requested Ray to cast her in one of his films. "He (Ray) was not keeping well then. I wrote to him saying please get well soon and I would love to work with you in your films," said Vidya at a recent event.
Vidya says her love from acting comes from the connect she feels with people. "Ever since I was in school I wanted to be an actress because I wanted to be in other people's shoes. I empathise a lot with people," explained Vidya. At the event, the star also revealed that she wanted to dance like Madhuri Dixit and act like Shabana Azmi.