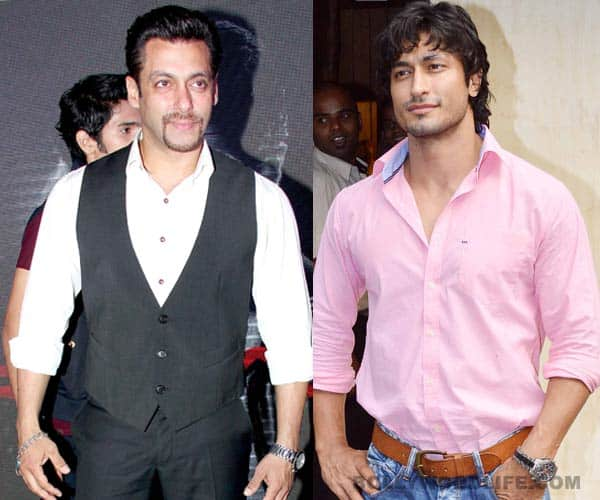 The Commando actor is not very keen on working with the Jai Ho star. Has he grown too big for his boots?
Working with Salman Khan is the thing of dreams for most budding actors, but not for Vidyut Jamwal. Grapevine has it that the Bullett Raja actor did not accept a role as Dabangg Khan's younger brother for Sooraj Barjatya's upcoming film. Why? Well, read on…
We had already told you that Sonam Kapoor has been locked in the role of Sallu's lady love in Barjatya's coming movie; all she has to do, is sign on the dotted line. Now Sooraj required someone who could pull off the role of Salman's younger brother and he approached Vidyut, which apparently, he refused. Surprised? So were we!
Vidyut Jamwal, John Abraham, Salman Khan, Hrithik Roshan: Who has the best body in Bollywood?
A little birdie chirped to us that Vidyut was not very keen on taking the role because he was looking forward for some roles with other directors, where he was playing the solo lead. If anything materialises, then the dates for all these projects might clash. Sooraj's film is almost confirmed to go on floors by the second half of this year.
Well, looks like Vidyut just let go of a golden opportunity 'coz he was hoping to land a solo lead role in some film (which we have no idea of), with some director. Wow, now that's a wise decision, no? To let go off a role with Sallu miyaan, who could get him good work if he grew a liking towards him. Tch tch…