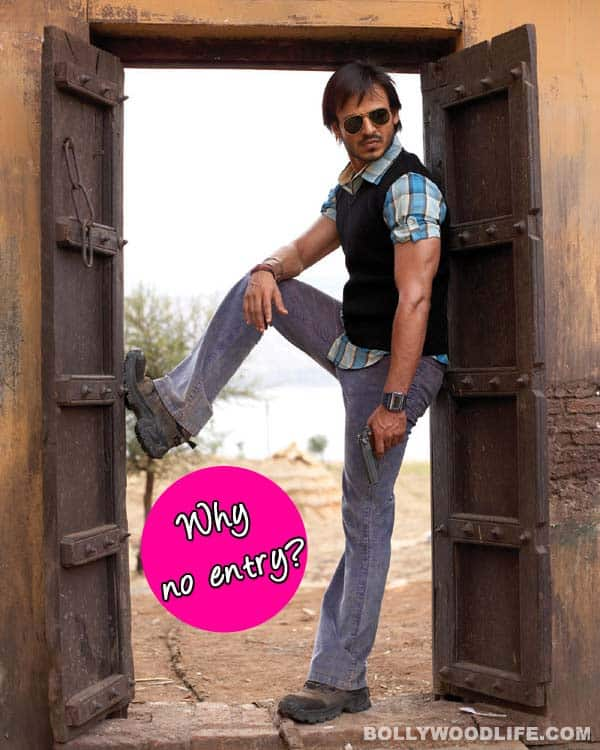 The Krrish 3 actor has now got a diktat which needs to be followed if he wants to enter the Oberoi den
Vivek Oberoi doesn't know where to draw the line. The 36 year-old actor is always high on energy and up to some mischief. He is warm, welcoming and absolutely approachable but you may never know when you can become the subject of his ultra-enthusiasm. Excited about his upcoming sci-fi movie Krrish 3 in which the dude is playing the negative character Kaal, the Grand Masti actor is confident that his intense villain avatar will be received by the audiences.
But is it the same Kaal that got Vivek in trouble on the home front?
Well, it so happened that after wrapping up his shoot for Krrish 3, one day Vivek entered the house in the menacing avatar of Kaal. With those heavy metals wrapped around his body and the additional black costume coupled with heavy makeup, Vivek wanted to show his wife Alva Oberoi what his character is superhero flick is all about. "Actually so scared was my wife after watching me in my Kaal avatar that she refused to let me enter the house. I was also warned that in no uncertain terms I will be allowed to enter the house if I ever try to turn up in that costume," confessed Vivek.
Well, Vivek has scared his wifey and now it remains to be seen if he scares us too with his ruthlessly dark character!