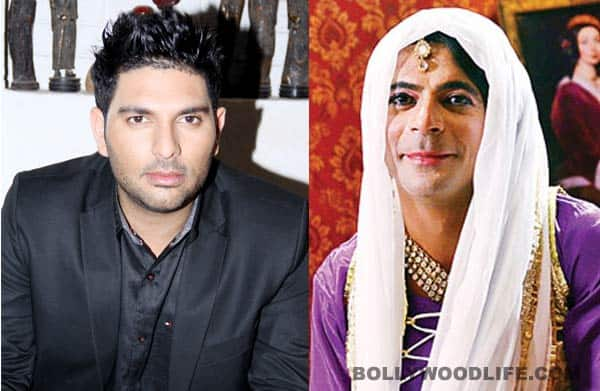 The cricketer was supposed to be the first guest on Sunil's much awaited comedy show, but he turned down the offer. Why?
Sunil Grover is all set to entertain the masses yet again with his new show, Mad In India. But what if we say that the funny man's new venture has hit a roadblock even before shooting has begun. If the recent reports are anything to go by, cricketer Yuvraj Singh, who was recently awarded with Padma Shri was supposed to be the first guest on Mad In India. And apparently the cricketer had even agreed to be on the show, but then came the announcement that Yuvraj has won a Padma Shri, after which he took a 360 degree turn and refused to be on Sunil's show. We wonder why?
When Yuvraj was asked about this in an interview with a tabloid, he said, "They were very sweet to call me but due to prior commitments I could not go. But, at some stage I would love to attend the show as a guest." But why did he refused to be the first guest? Did the felicitation played any role in his denial? "Absolutely not," he was further quoted.
Hmmm… Wethinks Yuvraj would have made a perfect first guest on Sunil's show as he has not appeared on Sunil's rival Kapil Sharma's show Comedy Nights With Kapil. It indeed would have been a new and fun experience to watch Yuvraj LOLing on Mad In India. It's sad that he refused to be the first guest, hai na?