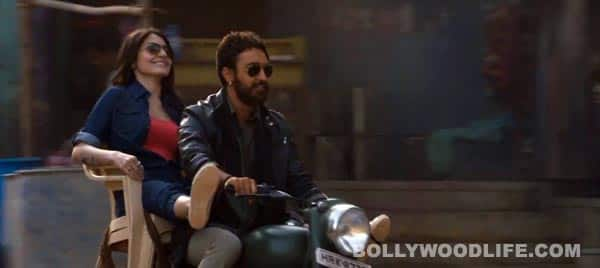 In Vishal Bhardwaj's Matru Ki Bijlee Ka Mandola, we see the stars – Imran and Anushka expressing their love for each other for reasons best known to them. Read on to find out why the two are so much in love.
We know that the veteran lyricist Gulzar will not spare us for this one, but we can't help but translate his meaningful lyrics of Khamakha into English, word-for-word. And yes, we don't do anything without a reason; we do it for BollywoodLifers who religiously read and savour the popular Lost in Translation! So here it goes – Khamaka from Imran Khan-Anushka Sharma's Matru Ki Bijlee Ka Mandola.
Halki halki aahein bharna
Takiye mein sar de ke dheeme dheeme
Sargoshi mein baatein karna
Pagalpan hai aise tumpe marna
Ubla ubla kyun lagta hai?
Ye badan, ye jalan to khamakha nahi, khamakha nahi
Light light hots for filling
In pillow keeping head slowly slowly
Engulfing in talking doing
Madness is this to on you die
Boiling boiling why it feels?
This body, this burn is without reason no, without reason no
Ye khalish jo hai, woh khamakha nahi
Haan tapish to hai, par khamakha nahi
This emptiness that is, that without reason no
Yes urge is there, but without reason no
Jo nahi kiya, kar ke dekhna
Saans rok ke, mar ke dekhna
Ye bewajah, besabab, khamkha nahi
Ye khamakha nahi
Ye khamakha nahi
Ye khamakha nahi
What not done, do it and see
Breath hold it, die and see
This meaningless, without reason, without reason no
This without reason no
This without reason no
This without reason
Saari saari raat ka jaagna
Khidki pe sar rakh ke rote rehna
Ummeedon ka jalna bujhna
Paagalpan hai aise tumpe marna
Khali khali do aankhon mein
Ye namak, ye chamak, to khamakha nahi
Khamakha nahi
Full full night not sleeping
Window on head keeping and crying
Hopes burning and going off
Madness is this to on you die
Empty empty two eyes in
This salt, this shine without reason no
Without reason no