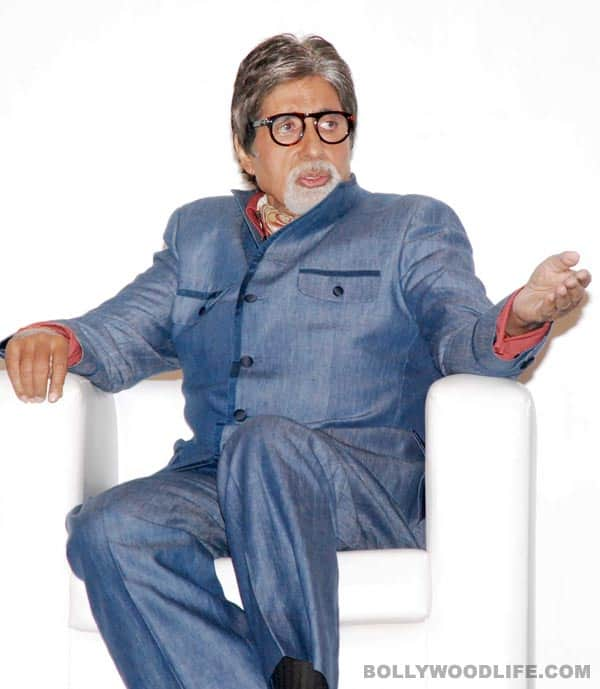 Unlike actors Naseeruddin Shah, Om Puri and Irrfan Khan, who've gained massive popularity in the West after playing some memorable characters, the superstar prefers to keep his talent reserved just for Hindi/Indian films. So why did he do The Great Gatsby, which toplines Leonardo Di Caprio and Tobey Maguire?
A few years ago, when Amitabh Bachchan was asked about his preference – Hollywood versus Bollywood he voted for staying on home ground, saying and said he was not very keen on working in a Hollywood film. But recently when we interacted with the Shahenshah and asked him about his decision to do The Great Gatsby, especially considering the fact that the role is a cameo, he simply said, "Firstly, I can't remember saying that I'm not very keen to work in a Hollywood film. I said that if I had an option between doing a Hollywood or a Bollywood film, I would prefer Bollywood, because our art, culture, colour and the temperament don't match with the colour and temperament of Hollywood. We do not have many foreigners working in our films, because they don't fit in our art and culture. I am very happy to be a part of my own industry. But yes, if there's an offer which is interesting, I'll do it. That's one of the reasons why I did The Great Gatsby. But it's not really a project to talk about. Even before you blink your eyes, I will be out of the frame. It's just a passing scene."
Passing scenes are generally what Bollywoodians are seen in where Hollywood is concerned, no? Remember how the last time apna jhakaas actor Anil Kapoor tried to do something similar with Mission Impossible 4, he was thoroughly criticised by the media and there were discussions on whether an actor of his repute should be wasted in a blink-and-you-miss role. We hope something similar doesn't happen with Mr Bachchan, especially after he admitted to his screen time in The Great Gatsby!
PS: By the way, we always believed that Amitabh Bachchan hated the word 'Bollywood'. So why did he use it so happily in this conversation, we wonder….