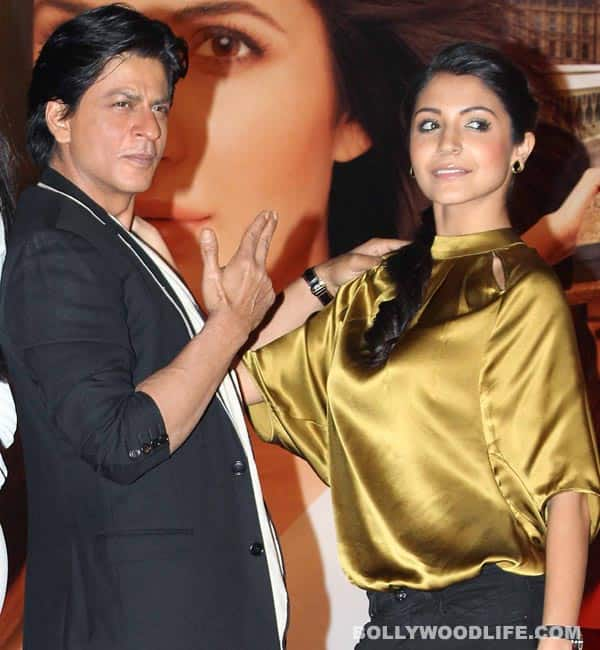 The charming babe is keen to make a documentary film on the man who can't die. In other words, Anushka Sharma will be filming Shahrukh Khan!
Relax! We know that even superstars die….God forbid! But Anushka Sharma is on a strange mission in her forthcoming release Jab Tak Hai Jaan co-starring Shahrukh Khan and Katrina Kaif. While everybody is talking about Yash Chopra's soon-to-be-released romantic saga, nobody has any clue about the full story of the film. But we at BollywoodLife unearthed the best kept secret of this new potential blockbuster.
And now we know that Anushka Sharma is playing a journalist in the film, a young lady who has been assigned the job of making a documentary on Shahrukh Khan's character. "I am Akira. I work for the Discovery Channel. And I am on a quest to discover the truth behind the compelling story of The Man Who Cannot Die," said Anushka about her role in the film.
Shahrukh Khan plays Samar, who is employed with a special unit of the armed forces. He's a strong man and escapes from the clutches of death with every risk. Anushka's character chronicles Samar's life and the entire story of the film unfolds through Akira's eyes…or through her documentary.
Now you will ask what Kat is doing in this interesting drama, in addition to playing the love interest of SRK. To get an answer to that one, you – and we – have to wait a little while, until the film hits the big screens on November 13