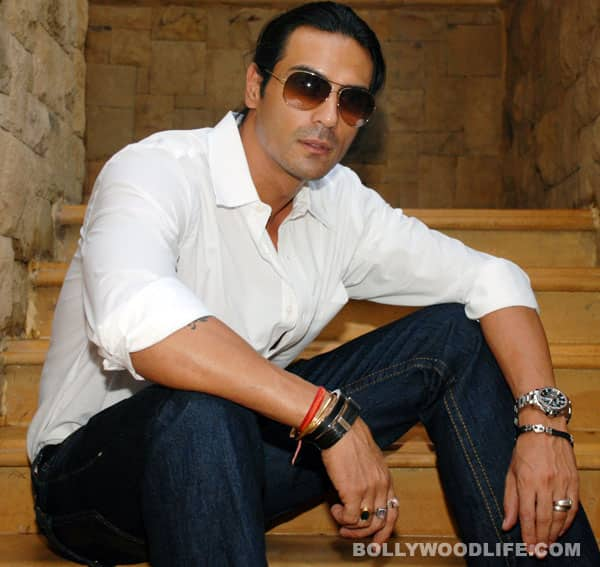 We hear that the actor has just wrapped up shooting for a song sequence for his upcoming film Chakravyuh. We really wonder why Rampal wants to subject us to such visual pollution, which he perhaps, unflinchingly calls 'dance'
Right from grooving to a rock 'n' roll number in We Are Family to dancing vigorously in Moksha, the actor has tried his hand at dancing several times but has still failed to please us with his grooving skills. Now the one thing that has impressed us over the years is his persistence to try and move his two left feet. But li'l does he realize that the biomechanics of his feet don't exactly support anything that's graceful or flexible. The delectable Rampal wrote on micro blogging site Twitter recently that he has been sticking his nose to the grindstone in this unbearable heat just to finish the dance sequence for Prakash Jha's Chakravyuh. Now we don't really have high expectations from Rampal, but the thought of having to endure his bad dancing along with his desperate attempts to prove he's an actor is extremely distressing.
As we are quite keenly waiting for Chakravyuh, which we hear is a movie based on naxalism, we suggest the director understands our plight and releases two versions of his movie; one with Arjun's so-called dance number and the other one sans it! Wink wink!